After the states of India, let us explore the Union Territories next. We would be exploring the culture of two UTs in our Indian Culture Diary today.
Daman & Diu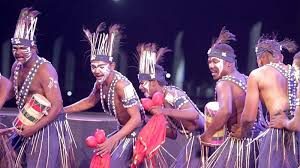 Daman & Diu is the smallest federation on Indian mainland formed by two districts – Daman and Diu. Both of them are separated by the Gulf of Khambhat. I remember my history lessons from tenth grade and this old Portuguese colony seemed like a mysterious place to me.
Culture of Daman & Diu
Given the proximity with Gujarat, the culture is influenced by Gujarat's culture. The festivals of Makarsankranti and Navratri are celebrated with zeal. The Garba dance continues for all nine days of Navratri. The food also takes inspiration from Gujarati cuisine and the exotic sea food is also staple diet.
Special Mentions
The Diu Festival organized in December by the tourism department to promote travel. Diu is a blend of traditions and modernism. Portuguese connect has made the Mando Music and dance an integral part of the people's lives.
Macchi Dance is performed by men & women of the fishermen community.Women dance with baskets o their heads and men perform rowing actions. It feels like a lovely dance to be part of! 🙂
Have you ever been to Daman & Diu? What attracted you most to the place?
Dadra & Nagar Haveli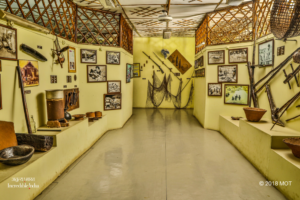 Another UT which was part of Portuguese India is Dadra and Nagar Haveli, capital is situated Silvassa. It also had prominently tribal population and Hinduism is the major religion. People worship the deities of Dis (Sun) and Chand (Moon).
Festivals of Dadra & Nagar Haveli
Akha Tij is celebrated by woman & is believed to bring good luck and success. Divaso is the worship of Goddess Kali and then Barash is celebrated at the time of Diwali by few tribal communities.
Arts & Crafts
The UT is famous for its mat carving and weaving. Bamboo is widely used for crafts works and the leather slippers are famous worldwide. Warli Paintings need a special mention because of there widespread reach. There is so much for everyone to explore! 🙂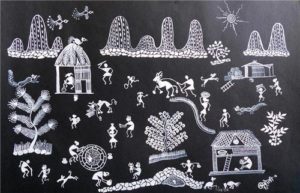 Dress
Each community has a different outfit as their traditional attire. The Warli community specially is famous for the men wearing loin-cloth with turban & coat. And, women wear a yard long Sari called Lugden and a separate piece called Padar. Let the imagination run wild and you can visualize the men and women in their bright colored traditional attires. 🙂
Have you ever visited Dadra & Nagar Haveli? What was the most interesting part of your stay? Do share your thoughts with us in the comments.
---
This is the forth part of my Indian Culture Diary part of #A2ZChallenge.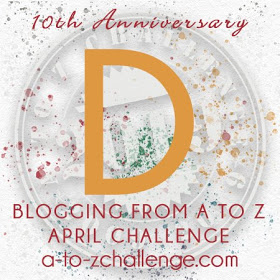 Note – I do not own any of the images & the copyright lies with the individual photographer.