"The past can hurt. But the way I see it, you can either run from it, or learn from it." – The Lion King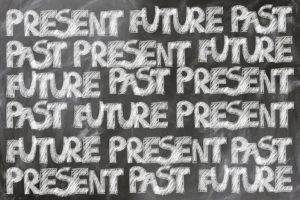 present
'Natasha, how do you manage all the work and child? You are awesome.', her coworker praised.
'You are too generous. I have a great team which makes the work easy for me.', said Natasha.
'Today's client would be a new feather in your career. The proposal is infallible and we will win the tender for sure.', her boss spoke as they entered the conference room.
Past
'You are a disgrace to our family. Cannot even fulfill the purpose of your womanhood. You are as good as barren for us.'
The daily verbal abuse had made Natasha immune, it did not affect her any more.
'Useless woman! Married for four years and still cannot bear an heir for my son.', her mother-in-law continued her rant.
Nine months later she was thrown out of her husband's home as gave birth to a girl again.
FUture
'Her dedication and hard work are appreciable and she is a role model for all her colleagues.'
'Please put your hands together for our new managing partner – Natasha.'
After all the long years, she would finally get what she deserves.
——————————
I'm participating in the Write Tribe Festival of Words – June 2018. The prompt for the day is the quote mentioned in the beginning of the post.