AktivHealth is an advanced physiotherapy & rehabilitation center  that introduced to India the active part of rehabilitative procedures for orthopedic and neurological treatment. The Active treatment requires active patient participation whilst at the same time addresses individual patient needs and limitations. This active approach is combined with other effective passive forms of treatments provided by them – professional physiotherapy, massage, electrotherapy and other useful therapeutic modalities. They have opened up a new center in Noida this March.
With long hours of the day spent sitting in front of computer, I am prone to backache. Therefore, when I got the opportunity to visit the AktivHealth center for a therapy session, I jumped at it. At the center, I was greeted by Mr. Nandlal, the center head, who explained to me the whole process of active approach of the treatment and the facilities at the center. They have incorporated German technology for the therapies to help their patients.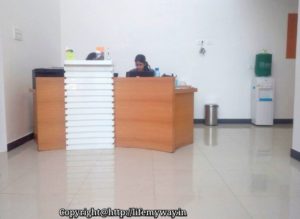 Facilities at the AktivHealth, Noida center
Centrally located in Sector 62, Noida
Courteous and trained staff members
The entire center is organised and hygienic
A well equipped training room with modern amenities for functional movement conditioning, Medical Training Therapy (MTT), etc.
Nine treatment rooms for one-to-one therapy sessions
Regular consultations with on-staff orthopedic expertise and sports injury specialists
Dedicated staff for Paediatric Physical Therapy
Dedicated lab for Oncology(cancer) Rehabilitation
I took an hour-long  therapy session for my backache & it was very beneficial. They helped in identifying the root cause & provided me tips to maintain correct posture to support the spinal cord. Complete transparency and communication of the actual diagnosis and cure was maintained. I could feel improvement in pain from the first session itself. Overall, my personal experience was great & I would suggest you to visit the center for your treatment. For more details about AktivHealth, you can visit there website here.