"Good night, sleep tight,
Wake up bright
In the morning light
To do what's right
With all your might."
All my childhood years I have sung this poem at bedtime. I would wait for my mother to tuck me in and sing a lullaby. Sleep seemed to be so easy then and now falling asleep easy is a bigger task. As I grew older and turned nocturnal, now the sleep eludes me. If you want to know why I turned nocturnal, read here.
After a long day at work, all I want is to hit the bed and sleep for 10 hours straight. I follow few easy tips which help me sleep a little better.
Play soft music
Music is a relaxation booster. It helps me calm down after a tiring day and collect my thoughts. Music has the power to slow down the heart rate and breathing, which triggers muscles to relax. This is similar to changes that body undergoes for falling asleep. So, music can be a great companion for sleep. Each person has different taste in music. and you can choose your playlists accordingly. I prefer slow songs or recording of flowing water/nature sounds. 🙂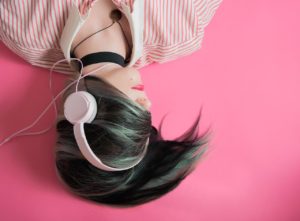 Relaxing shower
My grandmother always told us to wash our feet and hands before going to bed. Nothing soothes the muscles like a hot shower bath. It helps in relaxing and calms your nerves. And for tough winters when you are too lazy to bathe, dip your feet in hot water. It would do the trick. 😉
So, next time when you have trouble sleeping, you know what to do!
Avoid Caffeine
If you survive your office hours with cups of coffee like me, then you are sure to have trouble falling asleep. Coffee makes you feel energetic and the nervous system takes more time for relaxing. Thus, loss of sleep for you. A good practice would be to avoid coffee altogether at late evenings or have decaffeinated coffee.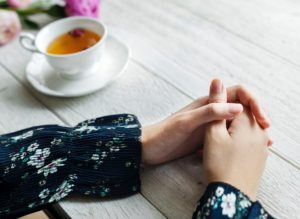 Stay away from mobile/laptops
Our tech-savvy generation cannot function with mobiles. But, using mobiles while in bed a bad idea. The blue light emitted by electronic gadgets tricks your mind into thinking it is daylight. And, this exposure to light at night is not advisable. Best would be to keep mobile away from your beds.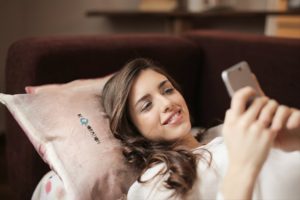 Personally, even I fail in doing so at most nights & end up with late night binge watching. I have observed drastic difference in my sleep pattern when I avoid phone during bed time. 🙂
Have you tried any of these tricks? What works best for you? Do share your thoughts in comments with us! 😀
---
Note – This article as a part of SuperBloggerChallenge2019 conducted by Healthwealthbridge.com, Allaboutthewoman.com and should not be repurposed, republished or used otherwise. The content herein is owned by the blogger. SuperBloggerChallenge2019 is not responsible for any kind of infringement caused.