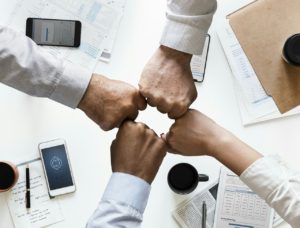 Last few weeks have been highly energetic for many people in the blogging world. There have been various blogging challenges running currently. Whenever you see a blogging challenge multiple question arise- whether or not to participate, what is in it for you, who are the organizers. Presently, I am participating in two challenges – #AtoZChallenge and Superbloggerchallenge. Both these challenges have helped me personally in one way or another.
Build a writing schedule
With a writing challenge you need to follow a timeline and this helps instill discipline in your writing schedule. We all do better when we have a deadline in sight. Personally, the more I write the more I get better, otherwise there would be days when I don't write a single word. Using the best blogging resources has helped me grow as a blogger.
Improve your writing skills
It's rightly said that practice makes you perfect. Again, the more you write, better you get. Your writing improves drastically as everyday new words are added to your vocabulary. And, you get more ideas, so writers block stays at bay! Also,
Direct more traffic to your blog
When you join a challenge, you also form a community of fellow bloggers who will help you grow. Reading, sharing and commenting- this all directs more traffic to you blog. Thus, happy statistics and a happy you. 🙂
Stay focused and motivated
Your blogging community helps you stay motivated to write. There may be times when you lose will to write, but words from fellow bloggers keep you going. We all love people floating in the same boat.  And, together you can learn the mistakes to avoid to monetize your blog.
So, what are you waiting for, go join a challenge and find your community. Happy Blogging! 🙂
Note- *This article is written as a part of #SuperBloggerChallenge2018 conducted by Healthwealthbridge.com ,Fashionablefoodz.com, Allaboutthewoman.com and should not be re purposed, republished or used otherwise. The content herein is owned by the blogger. SuperBloggerChallenge2018 is not responsible for any kind of infringement caused*