Book Name: CHAOS: In Romance, Sexuality and Fidelity
Author: Raksha Bharadia
Format: Paperback
Pages: 218
Language: Engilish
Rating: 4/5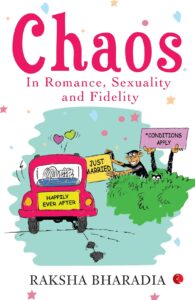 The book 'Chaos: In Romance, Sexuality and Fidelity' is a non-fiction that talks about the chaos in the modern-day relationships. The definitions of roles in a relationship are changing and so are ways we react to them. The book is divided into five sections each dealing with a serious issue.
Do we believe the monogamy is normal or not and who are we to decide what is normal? Is marriage the ultimate goal of being in love? Do you live to love or love to live? Sex and sexuality need to be discussed in open, gone are the days when they were hushed affairs.
The book also explores the chaos that affects intimate relations. The spark in a long-term relationship fades and one or another partner may move away from the relation and into the arms of outsider. What is the root cause behind infidelity? How do you keep a check on it?
The dynamics of marriage are changing and women are vocal about what they want or what not. Men in general would perceive it to be different from the roles of wives in previous generations. How should a couple deal with it?
We live our love lives in both real and reel world. Not all that we see on social media is true! The author had done extensive research with psychologists, marriage counsellors, real-life people and presents case studies to support the thought process. She has given compelling reasons that will make you think about your own relationships and put that extra effort to keep the love going.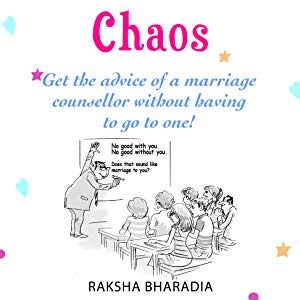 The language is simple & the comical illustrations present the harsh truth with a punch of humor. I liked the book for it talks about the chaos in relations that we tend to avoid. And, if you want self -elp, then this is the book to read!
Have you read the book yet and what part did you like the most? What according to you is the most important aspect to maintain a healthy relationship? We would love to hear your thoughts in the comments.
---
****This book review is written as part of the Blogchatter Book Review Program.****