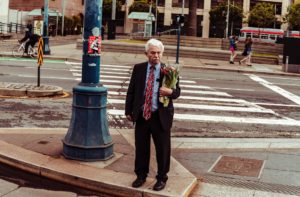 Mr. Singhal was retiring today after 35 years of job and was ready for second innings of his life. He wanted to spend rest of his life peacefully. His wife had expired years ago and both the children were well settled abroad. Every alternate day he would receive call from one of his children. Today, everyone had come to India to celebrate his retirement.
His son's children were excited and telling him," Daadu, now you will come live with us in Norway. We will enjoy so much."
Then his daughter's children counter filed an argument by saying,"No, Naanu will live with us in Australia".
Mr. Singhal were perplexed, he did not want to live India to travel all the four corners of the world at this age. He wanted to settle in his hometown and work for an NGO. His thought process was broken when he was called to cut the cake for his retirement celebration. The rest of the evening passed in a jiffy with accepting all the congratulatory messages and hugs.
He had decided he would talk to his children and clear the things in the morning. But, till then it was too late and he overheard that the children had already made decision about his life. He was supposed to live six months with each of his children and would spend his time shuffling between the countries.
---
It is sad reality of our lives today. We are socially connected but emotionally disconnected from one another. Our standards of living have improved but there are many compromises made for it. With families spread across the globes, it becomes difficult to live together all the time. Expecting parents to have a fresh start in a foreign country has become a norm. We forget to ask what they want from their lives. We need to stop being selfish and respect their wishes.
This post is my Day 4 post for #Barathon 2018 and prompt was 'Four corners of the world'. You can read my last post here.