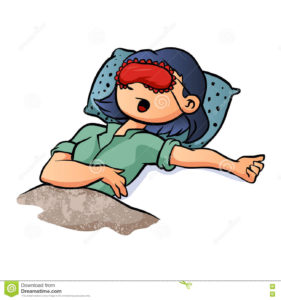 7th February, 2015
Tring Ding Tring Ding…
'What is this sound? What is happening?' 'Ananth, turn off this irritating sound!'
Tring….Ding…Tring… Ding…
'Oh! This alarm is a nightmare. What time is it?', Natasha murmured with a sleepy voice.
'It's already 8:30. I am late for office!'
'Ananth, why don't you ever wake me up. You know I have an important meeting today', shouted Natasha while getting up from the bed.
Each morning begins with the same story for Natasha. Not that she does it deliberately. She is a night owl. Late nights are the only time she gets to spend her Me-time. And, this late night sleeping has been continuing since ages!
'I hate early morning meetings, why can't they schedule it for evening. I am feeling so tired already and the day has just begun.'
Same Day 12:30 Pm, COnference Room
'…Okay, so now that the client has finalized the proposal we should move ahead with the budgeting for the project…'
What did I eat yesterday? Why am I feeling so bloated today. My stomach hurts. And these cramps are killing me! Natasha's chain of thoughts was broken when her boss asked her to present the budgeting slides.  She did return to the present world, but her mind was replaying same thoughts over and over.
Same Evening, at home
The messy hair & lost look in her eyes were enough for him to recognize that his wife was had a terrible day at office.
'Ananth, I might be coming down with flu or something. I don't feel so well today. My migraine has returned and I am feeling nauseous', spoke Natasha.
'You might have eaten a rotten food probably. Wait, what date is it today? Are you sure you are not craving for chocolates yet?', replied Ananth.
He could see color drain from her face. 'What happened Natasha?', asked a worried Ananth. The time seemed to stop as there was a solemn look on her face.
With raised eyebrows Natasha finally broke the silence, 'Ananth, I think I know what is happening. You need to go the chemist right now…'
'But what happened. Is everything all right?', Ananth stopped her mid-sentence.
'You just do as I am telling you, we will talk more in the morning' replied Natasha.
—————-To be continued—————
I am participating in #AtoZChallenge and this is the first part of 26 chapter series that I will be writing this month. You can read my theme reveal here. Do share your thoughts about this post. Did you like what you read & would like to read further? Looking forward to your thoughts. Happy A2Zing!