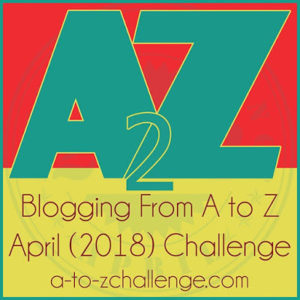 AtoZ challenge is a month long blogging challenge in April each year. Bloggers around the world participate in it, writing one post each day titling them in a chronological order starting from A to Z. Sundays are rest days.I am participating in this challenge for second year in a row. Unlike, last year this time I intend to keep the posts linked together with a theme.
I am trying to sharpen my fiction writing skills and hope to do justice to it! Tighten your seat belt as I take you on a journey of a pregnant woman's daily life – 'Pregnant & on the run'. She will be witty & sassy, serious & sombre. She wakes around with a certain grace or you can call it penguin walk. Little stories from how she balances her work and home. A little bit of this and that!
I am taking part in this challenge along with Blogchatter team. Because, we all need some motivation!
Hope to see you around. 🙂