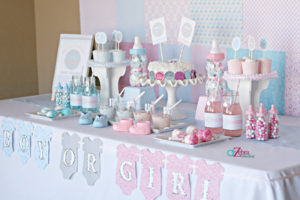 08 August,2015
Natasha was planning to spend the Saturday lazing around at home. As she had put on weight, her feet hurt even with an inch of movement. That's when she heard the continuous knock on the door accompanying the persistent door bell.
'Whenever I plan to sleep, someone comes knocking. Ah!',mumbled Natasha.
'Ananth open the door please'.
'Nats, I am working, you go ahead please!',replied Ananth with an uninterested tone.
Natasha walked towards the door with her graceful penguin waddle as the thudding on door continued.
'SURPRISE!', shouted the people on the door in unison. Natasha realized that her whole bunch of family and friends were present at the door.
'Surprise Natasha! Let us in and stop gasping', said her best friend Amy. As the people started gathering inside the home, it dawned on her that everyone had come for her baby shower. Ananth knew about it and he was one of the people involved in all the planning along with Amy.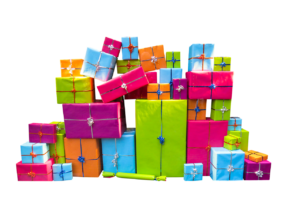 Her cousins, friends and colleagues had come together to throw her a baby shower. There was food and drinks and lots of gifts. Amy had brought her special pasta and her mother had made Biryani. And, to top it all they also had bought a dress with matching tiara for her. The cute decorations added to the charm.
During the day, they had an auspicious ceremony where elders blessed her and her child. They whispered sweet nothings into her ears. Afterwards, they had dance party in the living room.
Natasha was elated at all the love that was showered on us. And, she knew that she was lucky to have people around who care and her child would be equally loved. The day was spent well with all the unexpected surprises she got.
——–To be contd.——–
I am participating in #AtoZChallenge and this is twentieth part of the series that I will be writing this month. You can read my theme reveal here. Tune in tomorrow to read what future holds for them.
Do share your thoughts about this post. Did you like what you read & would like to read further? Looking forward to your thoughts. Happy A2Zing!