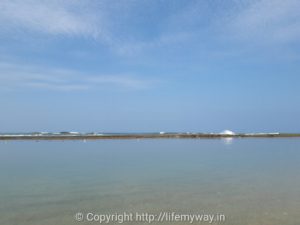 Bentota,Sri Lanka
Ananth and Natasha went to Sri Lanka to relax and unwind for their Babymoon. They stayed in Bentota for two days on a beachfront property.
The resort was surrounded by coconut trees and vast lawns on three sides and an endless Indian Ocean on one side. It was a treat for eyes. They spent their days sunbathing on the beach or lying in the pool. The beach remained sparsely populated and had few eateries around to enjoy local delicacies.
Natasha was elated that she could take some time off before the child came. She was happy to spent some moments alone in the company of her love.  And, she loved flaunting her baby bump and capturing it in beautiful photographs.
When not on the beach, she would sit in their room balcony and watch the rising and setting sun. The rising sun was a promise of their bright future ahead.
On their last night in Bentota, Ananth took her out for a candle light dinner where fewer words were spoken. For they enjoyed their silence more and they talked about coming back with their child who would spent time making sand castles.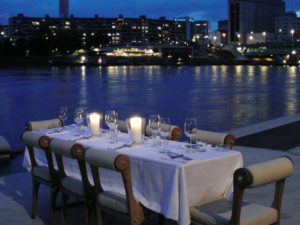 The vacation was blissful and all the sun & sand added more beauty to the already glowing Natasha.
——-To be contd.——–
I am participating in #AtoZChallenge and this is eighteenth part of the series that I will be writing this month. You can read my theme reveal here. Tune in tomorrow to read what future holds for them.
Do share your thoughts about this post. Did you like what you read & would like to read further? Looking forward to your thoughts. Happy A2Zing!