The lockdown has been like extended school vacations minus going out and exploring new places. To engage a toddler, it became necessary to come up with multiple activities. It seemed impossible in the beginning, but soon I realized that it was in fact easy. No need to buy fancy toys and we utilized things readily available.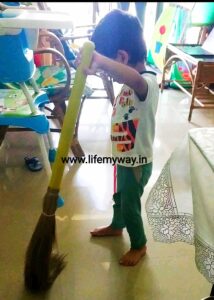 Household chores
What might seem like a dull activity to us becomes interesting for kids. Cleaning, moping, dusting or cooking! My kid has been doing all this and much more. He has learnt the basic steps to make a curry, has made Chapatti to feed birds. 🙂
Stacking washed utensils, setting up the table for dinner/putting away the dishes or folding clothes are easy ways to engage them and also teaches them responsibility. He might not be perfect in every chore, but it's the effort that counts. Plus, it is a lifelong skill learnt! 🙂
Self-indulging activities
I have been dependent on my kid's nanny for taking care of the kid during work hours. She would play with him and keep him occupied. I believed it would be difficult for kiddo to cope with boredom when we are working during office hours. But he has surprised us yet again!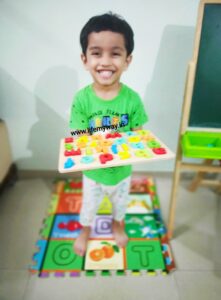 He would go to his play corner and read a book or play with his building blocks/learning boards. Another activity that he enjoys is looking out of the balcony and identifying vehicles on the road below.
Creative playtime
For activities involving colors, painting or play dough, I also play along with him. We are still in phase of learning colors and so it's an important learning milestone too! Using scissors for paper cutting is also a good fine-motor skill and improves hand-eye coordination.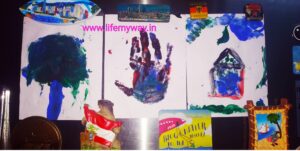 His first finger paintings adorn the fridge and the play dough Ganpati idol was a part of our Ganesh Chaturthi festivities. It took some time, but he is starting to enjoy the coloring sessions on his own too!
Free play/Pretend Play
I am thankful for the imagination that the kids have, they can be sitting on a chair but flying over the clouds. I adore his pretend play sessions where he becomes a cook, teacher or a doctor. Other times, all he needs is few utensils to arrange them in a sequence or to make a building. There is also throwing things involved, which we are learning to avoid! 😉
Home-schooling
My kid was not enrolled into any playschool till now. And, we do not see it happening in near future.Thus, comes into picture home-schooling. He is learning numbers, alphabets, colors, shapes and basic preschool activities also at home. There is no set schedule that I follow and its more on child-led learning. He picks out the book or selects the chart and we take it up for learning.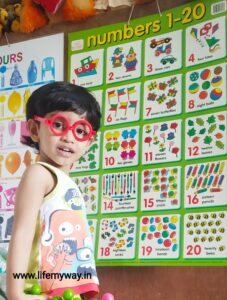 These are just few go-to-activities that we do in our daily routine. And, we are learning something new every day. What activities do you do with your child? Share with us in comments! 🙂
---
This blog is a part of the #Let's Blog with Pri, Season 2. Head over to Avin's blog to read recipe for vegetable clear soup or learn amazing morning drinks for good health on Surbhi's post.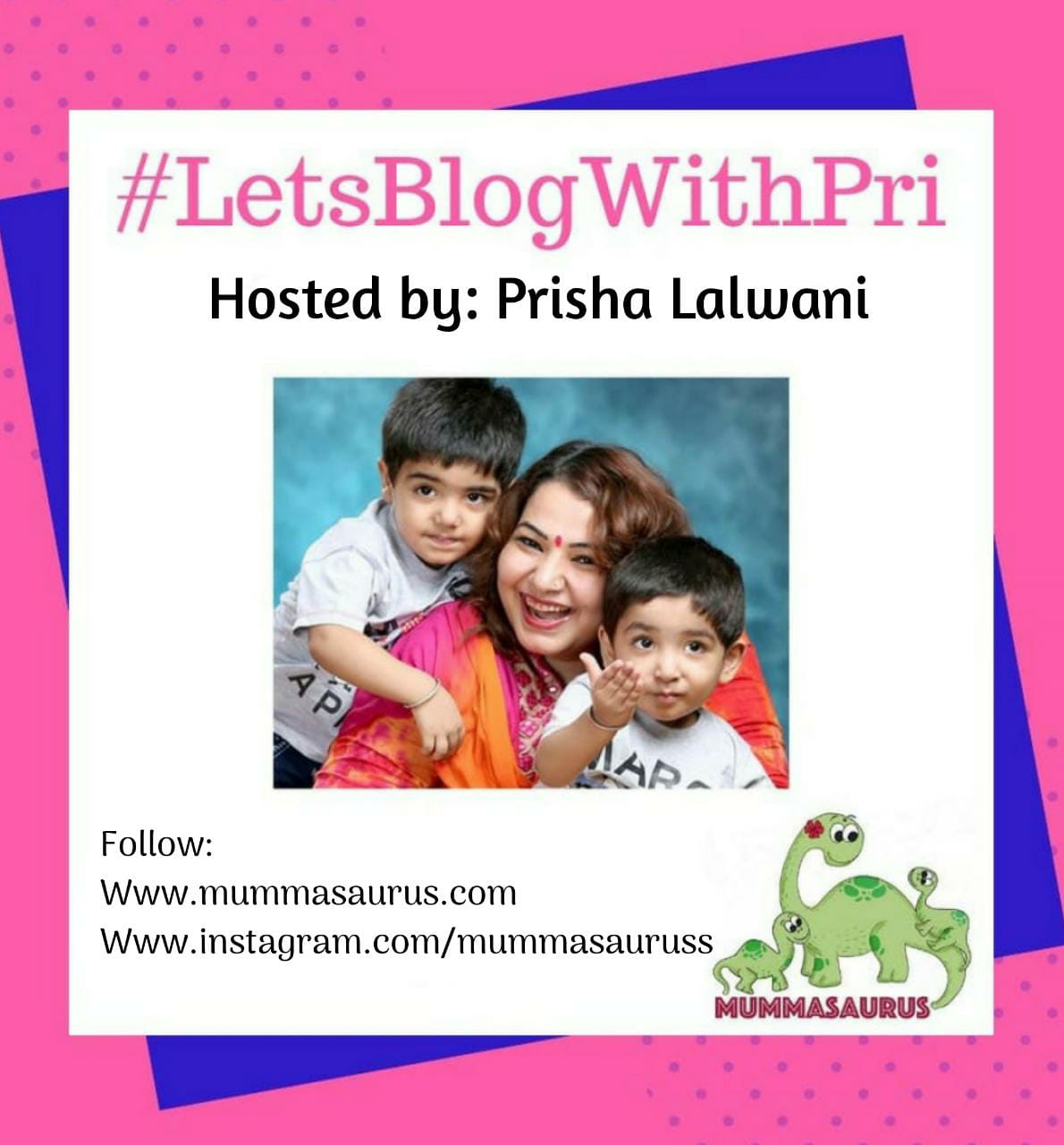 Hosted By :Prisha LalwaniMummasaurus.com IG: @mummasauruss FB: /mummasaurus1