It has never been difficult for me to get what I want. People seldom say no to me. If you ask me how it happens, then there is no definite answer. First time I had noticed it was when I was in kindergarten. During the busy lunch hour, I wanted to play on the swing and all the kids moved away from the swing, giving me way to play for whole recess on the swing.
Throughout my schooling, I was able to "influence" teachers to change my score or give me an A+ without making any huge efforts. My friends were always amazed by it. I always had a big friend circle and don't remember ever having my lunch alone in the cafeteria.
I had found the love of my life in college at the first day. Our eyes met and the hearts melted. It was no different than a Hollywood love story. Mischievous meets the good type! We would go out on dates and explore all the hidden gems of the city. Late night drives and long walks in the rain. Romance was never lost.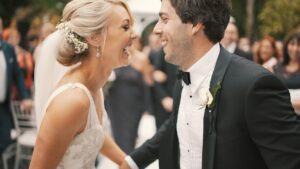 Today as I stand on the altar looking at my bride entering the hall. I am unclear if she has ever loved me or is this the result of my psychic power that had cast a shadow over her thoughts. Will she one day wake up and realize that she had never loved me? Do my mind reading power also affect her or she loved me truly? I guess I will never know the right answer.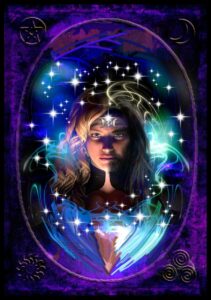 ---
I am taking part in #BlogchatterA2Z this April organized by Blogchatter and I would be writing fictional stories this month. Hope to see you around and do share your thoughts on the story.