It's time to party! Let's break into dance & continue all night. After all you have found love of your life. It's your engagement and no one can be happier than me. Just few days more to go! You don't have an idea of how much I am missing being with you right now. Just to tease you. When I got engaged you had pestered me so much. Oh dear, just wait till I meet you next. Then it will be revenge time 🙂
Time is flying away & you are overwhelmed with emotions. Brother irritating you more than usual & parents pampering you. I know you want to capture every moment. The new relations might sound confusing now, but they will add joy to your life. Cherish these moments coz they last for a lifetime.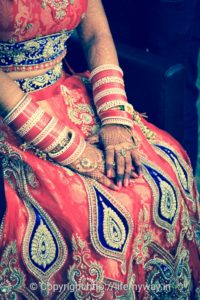 Let's talk about your Mr. Perfect – welcome to the family. He is charming and understands you. You are the storm brewing & he is the calm sea. He will add direction to your chaos. You both are alike yet so different.Alas, he is unaware of what he has gotten into. My wish for him is that he gets all strength to endure you! Mr. Perfect, take good care of my friend.
I have said enough already, now get married soon. Have a joyful life ahead! Love you both 🙂