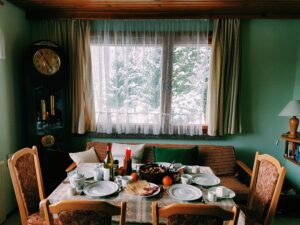 The dining room was buzzing with the usual morning chitter-chatter. The table was laid down with elaborate breakfast menu: Idli-sambhar, Aloo-poori, french toast and the overflowing cups of chai. The groups of twos and threes were spread across the whole room enjoying their first meal of the day together. It was indeed a house full of people!
'Sushma ji, have you seen my glasses? How am I supposed to read this newspaper? Verma must have again stolen the glasses from my room', Mr. Batra enquired while knocking down things from the mantle.
'Batra ji, it must be here somewhere. Have some idli-sambhar and then we will find your glasses together', replied Sushma ji with a shy smile.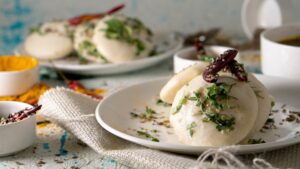 'Verma…Verma…VERMA! Give me back my glasses.', but Mr. Verma was unperturbed by the noise with his back still facing Mr. Batra. 'For God's sake, someone turn on his hearing aid again!', continued Mr. Batra with shrugged shoulders.
A gentle pat on his shoulder by Sushma ji and his demeanor changed from furious to curious. 'Let's have breakfast, I am waiting for you'.
Then, there was the group of men with discussions ranging from the doomed Sensex to the Russia-Ukraine conflict. The foreign policy, India-China supremacy or the rising prices of electronics – no topic was restricted. Occasionally, you could also hear the news anchor on the TV in the background.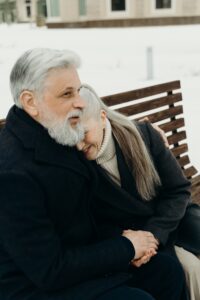 In the opposite corner of the room sat, Mr. & Mrs. Rao having hushed discussions. The worried looks on their faces had a story to tell. Everything fell silent when Mrs. Rao's silent tears turned into sobs. The story unfolded of how their son had stopped sending them money four months back and their savings had depleted in the medical expenses. It was not the first time when this group of people were facing this dilemma.
Mr. Guha, Mr. Sharma & Mrs. Gulati decided to pitch in the money to help with the continued medical care of the Rao couple. Living in an old age home came with its own set of problems!
Everyone in the room had a different story of how they ended up in the 'Asha Niketan'. Some were abandoned by their children, some had no family left or some were living there willingly. Together they had become each other's family, enjoying the highs and lows of the advancing age. Sushma ji & Mr. Batra had lost their spouses long ago & found comfort in each other's company.
The reminders to take medication on time or to charge the hearing aids. Even, occasional reminders to put in the dentures were not unusual. Each new admission to the old age home was celebrated and became an extension of this family. Diwali, Eid & Christmas were spent in sharing delicacies & celebrating together. Asha Niketan became the place where people found their will to live the second innings of life.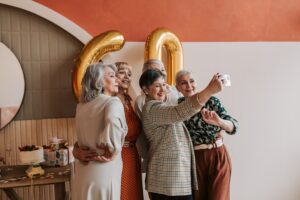 After all, everyone deserved second chance at love!
---
This story is written for StorytellersBlogHop Season 3 hosted by MeenalSonal and Ujjwal Mishra