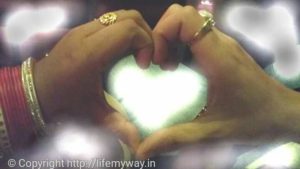 Dear Diary,
I think I have found love. Cupid has struck me for the first time & I am ecstatic. My heart flutters at your mere sight. I am at loss of words whenever I am around you.  Remember the first day I saw you in class and had stumbled. Your charm had impressed me then and there.
I am hypnotized whenever you pass by me smiling! The way you take my side & care for me…Depth of your eyes & the intoxicating voice…There are butterflies in my stomach and I am too shy to acknowledge it. I am waiting for Valentine's Day when I would propose you or even you can do that 😉
Yesterday in the music room when we were singing duet my heart was racing. How could you not hear my heartbeats? Maybe you are just trying to be subtle about it. Today everyone in the class was teasing us. Is it just me? Don't you feel the same? I hope you do.
We already have great chemistry and things would only get rolling. I am hoping after the school ends in two years we would go to the same college. And can stay together there too 🙂
Good Night Diary! Time for dreams…
---
I am sure you would have also felt same on your first crush. When as a kid you get this happy feeling and the world resolves around just one person.  How did you meet your first crush? Was it a friend or an actor? Do share your stories would love to hear them!