Living in capital city of India is like a mixed bag of pros and cons attached to it. Modern infrastructure, apt availability of necessities, easy accessibility are all the good sides of the coin. The other picture includes – neck to neck traffic jams, high level of air pollutants and its health hazards. Every year the air around us is getting sicker and causing respiratory problems in kids and adults, alike. We need to implement effective tips to protect kids from the smog. It's not just the outside air which is harmful, even the indoors are contaminated.
Did you know that Indoor Air Pollution kills more than 1 million Indians every year?
We are unaware but simple things like – air fresheners, mildew and cleaning chemicals from our bathrooms, dust mites, smoke from our kitchens,  dust and pesticides from our yards, are all causes of indoor air pollution. It can cause mild discomfort to even serious health issues. To avoid all this, we turn towards air purifier. I recently came across a natural solution for air purification – Vayu Natural Air Purifying bags from Breathefresh.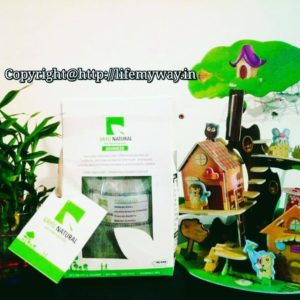 What is Breathefresh's Vayu Natural Air Purifying Bag?
It contains powerfully activated Eco-friendly polyurethane filters designed to hold heavy particles.
High quality and powerfully activated impregnated charcoal fabric for outer covering.
Comes with 3-Layer technology which gives 3x extra power, strength and durability.
It is fragrance-free, chemical-free, non-toxic and BPA-Free solution.
Build to adsorb airborne chemicals, harmful pollutants, chemicals from paints and household cleaners floating in your air.
My experience of Vayu Natural Air Purifying Bag
I was sent the product for review and have personally used it for sometime now. The bag is advertised to remove remove maximum odours, excess moisture, and pollutants of different particle sizes. And believe me, it has lived up to the name!
I had used the product in bathrooms were the pungent odour is maximum. With a use of three days, I could feel the reduction in unpleasant odour in bathroom.
Also, placed it in my room and could feel the difference in air we breathe in. I can say this for sure because my allergy has definitely improved and coughing has reduced. Thus, the indoor air is much cleaner and fresh now.
Next, I am going to use it in my wardrobe to observe the change.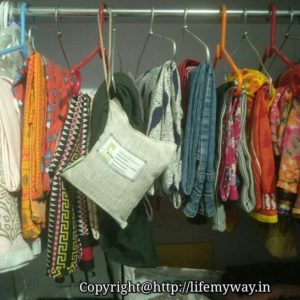 Usage of Vayu Natural Air Purifying Bag :
The bags come in various sizes and can be used as per your needs.  Its variants are 100 gms, 250 gms, 500 gms.
Use it in washroom to remove the smell absorb humidity.
Place it with in the store with household cleaners to absorb chemicals released from them
Keep it with cloth packaging to reduce the smell and humidity.
Use in refrigerator to avoid smell mixing.
Can be used in cradles or cribs.
Acts as air purifier for cars.
Absorbs the paint and furniture smells.
Acts against mold and mildew issues by absorbing moisture.
Advantages of Vayu Air Purifying Bags : 
After having used it myself, I can say that it has many plus points which make it good for daily use –
It is non-toxic, BPA free, eco-friendly solution to filter the indoor air.
Safe to be used in houses with small kids.
It is small and handy.
Easily portable and can be used at different places.
Packaged properly to last long.
Comes in many variants to suit your needs.
It can be charged by keeping the bag in direct sunlight every few days.
With proper maintenance, it can last for two years.
For me, all these points make it a must have product in the house nowadays. You can check more details about the product and buy at BreathFresh.in and on Amazon also.
Have you used Vayu air purifying solutions yet? Did you like it? Do share your thoughts in the comments.