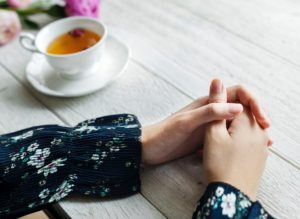 She stood in the balcony sipping her favorite cup of Masala tea. The raindrops were lashing against the window and dark clouds were covering the sky. Her gaze was affixed at the young couple standing under the tree who were trying avoid getting drenched in rain.
The couple was holding hands and smiling at each other. No words were exchanged, but it looked like a lot was being said with eyes. She was mesmerized by this innocent expression of love.
She was reminded of her college days, when she and her love were newly engaged. They were both students of same college. For one year neither of them spoke to each other and only looks were exchanged.
It was at the beginning of second year when they became lab partners first and then friends. There was no proposal or open declaration of love, but the feelings were mutual.
One fine day after their semester examination was over, he came to her house with his parents and their marriage was fixed. They were to be married soon after getting college degree. It was then that they got a chance to enjoy courtship period of one year.
He used to pick and drop her from college to home. In early 60's, this was considered as progressive as parents ever could be. And, friends and family teased them alike!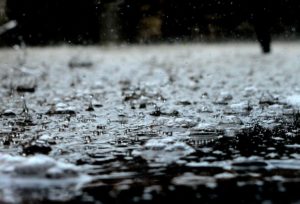 It was on one such day , it was raining heavily while returning from college and they took shelter under a tree. His hand was resting on her shoulder and she was leaning against him. In a spur of moment,his lips brushed against hers and thus there first stolen kiss happened.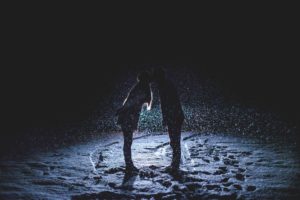 She still turns red on reminiscing those beautiful moments. They have been married for 50 years now and life has been good to them. They were blessed with two daughters, both are married and achieving great heights professionally.
Their life took a drastic turn three years back when he was diagnosed with Alzheimer's disease and he slowly started forgetting people and things. Soon, he had to be moved into a healthcare facility which took care of all his needs.
She visits him daily and on few rainy days like today, he would recognize her and confess his love for her. The times might be tough but her love has only grown by heaps and bounds in all these years. And, she will continue loving him through sickness and in health till eternity.
---
This post is written as part of Bloggers Monsoon carnival, hosted by Sayeri and Jhilmil. Thanks to the hosts and the primary sponsor  TE-A-ME for having this fun carnival!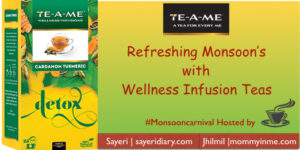 TE-A-ME is brought to you by Madhu Jayanti International Limited – a 70 year old company with a legacy of producing fine teas. Madhu Jayanti began its journey in 1942 with the vision to continuously flavour freshness in every sip of tea consumed around the world. All their teas are made from 100% Natural Ingredients and REAL spices. I personally like their The Ginger Tulsi Honey Tea from the Wellness Infusion Tea range. 
The Ginger Tulsi Honey Tea can be enjoyed as a drink to boost immunity or simply as an instant pick-me-up, any time of the day. Tulsi is an anti-bacterial and anti-inflammatory agent that helps prevent cold and flu; ginger aids in digestion; honey works wonders to soothe sore throat. You can buy the product here.