Today's post is special for me, as we would explore the state where I went on a first trip with my best friend. Took us many years to plan to explore different state, because our lives had enough adventure in the city we lived! 🙂
The second smallest state of India home to tallest peak in India, Kangchenjunga and state rich in bio-diversity, welcome to Sikkim. The population consists of three major groups,  Lepcha, Bhutia and Nepali.

Costumes of Sikkim
Each group has their own traditional attire. Lepchas men wears Thakro, a colourful sheet, Yenthatse (shirt) and a Shambo (cap). And, Lepcha female dress comprises of Dumbun (a kind of sheet worn sari style), Tago (loose blouse) , Nyamrek (belt) and Taro (cap).
Bhutia male wear consists of Kho (Bakhu), Jya Jya (waist coat), Yenthatse (shirt), Kera (cloth belt) and Shambo (cap). The female dresses are: Kho (Bakhu), Hanju (loose blouse), Kushen (jacket), Shambo (cap  and Shabcha (shoe).
The Nepali woman wear colorful Saris known as Pharia. Pearl ornaments are also worn by all the women.
(Image Source: http://www.sikkimtourism.gov.in)
Folk Dances of Sikkim
The Mask Dance performed by the Monks in temples during festivals. The religious chanting, drums and trumpeting horns accompany the dance where monks paint their faces, use ceremonial swords and sparkling jewellery.
Lu Khangthamo is a Bhutia folk dance that is celebrated to thank all the Gods and deities of the three worlds (heaven, hell and earth).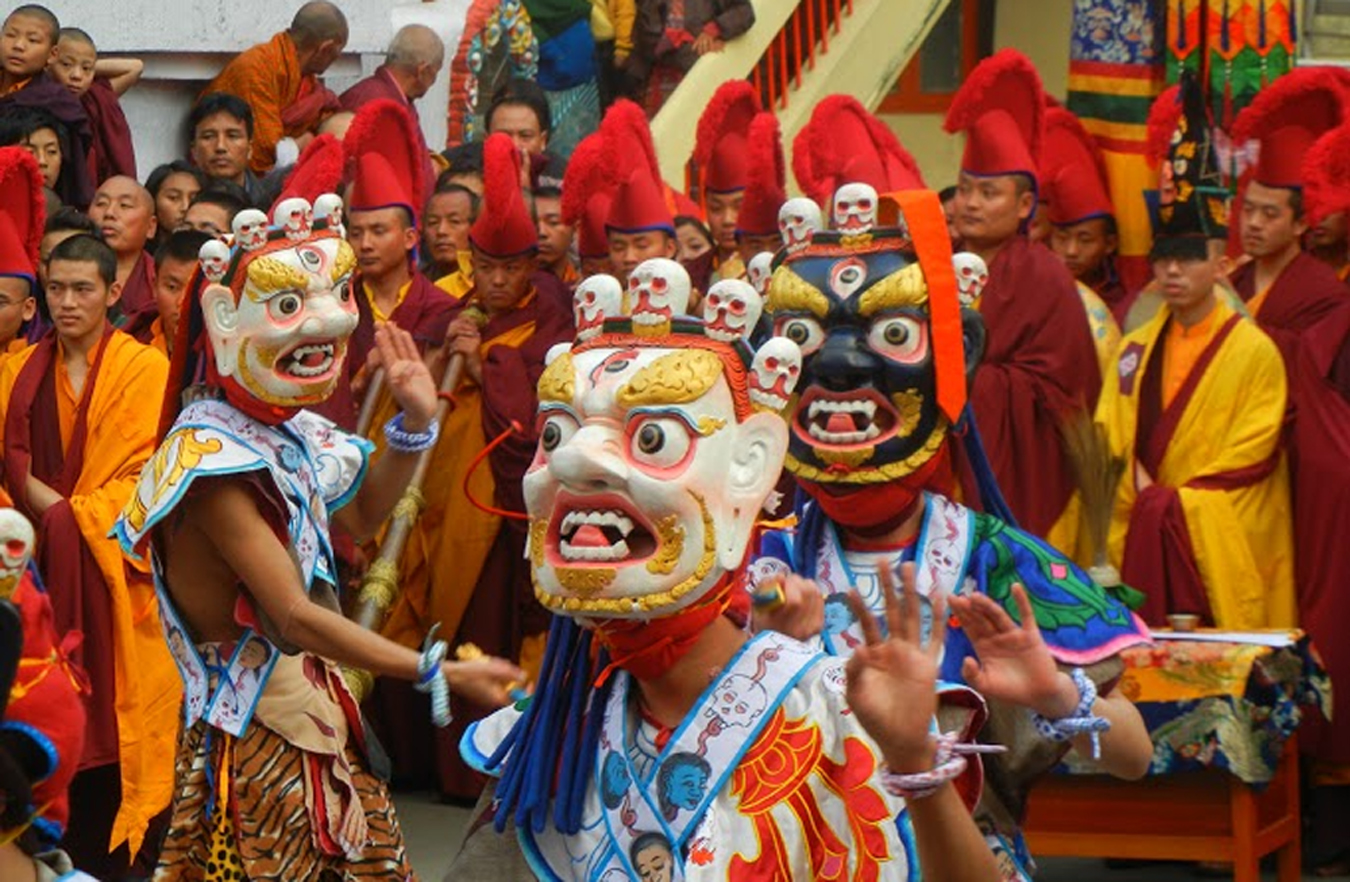 Festivals of Sikkim
Saga Dawa is celebrated by the people who follow Mahayana Buddhism and they offer butter lamps with prayers in monasteries.
Desian festival has similarity with Dussehra, and is celebrated to symbolize the victory of good over evil. Diwali is celebrated on the 10th day after Dasian festival.
Other festivals celebrated by the people living in Sikkim namely Losoong, Namoong, Labab Duchen, Yuma-Sam-Manghim, Tendong-Iho-Rum-Fat etc.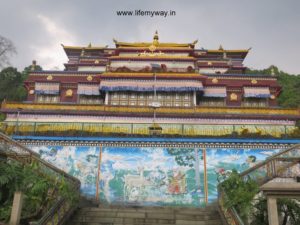 Cuisines of Sikkim
Noodles are a part of daily diet for people. Dishes like Thupka, Chowmein and Wonton are savored. Alcohol including beer, rum and whiskey are consumed widely by the people.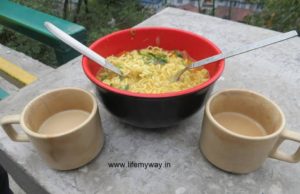 Special Mention
The legend of Gurudongmar Lake needs a special mention. It is named after the famous Guru Padmasambhava, who was also known as Guru Rinpoche who visited it in 8th century. The lake remained frozen throughout the year and he placed his hand on the part of the lake, and the ice in that particular spot began to melt. It helped people to get water for their living.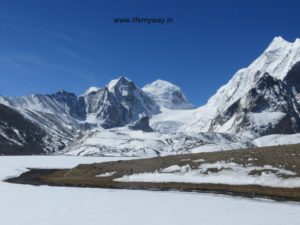 I have beautiful memories attached with this place and I can revisit it infinite times. Enjoying Maggi in the mountains or the Karaoke session in Gangtok are etched in my mind forever.
Have you visited the pristine Sikkim and what is your favorite memory of the place? You can read my itinerary and experience of visiting Sikkim here. Do share your thoughts with us in comments. I would love to hear from you!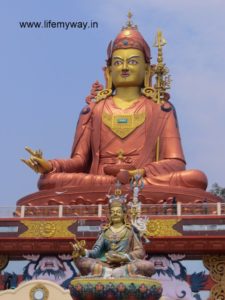 ---
The post is written as part of Indian Culture Diary for #AtoZChallenge. Do visit us back for more such posts to explore each state in India.