"You and I have memories longer than the road that stretches out ahead."
Any traveller will be able to relate to the quote. You can travel to a place once but you can relive those memories forever. A visit to your childhood home, a family vacation or a solo trip – there are so many ways in which you travel. Every place or person you visit or meet leaves an impression on your timeline.
One yearly vacation is the target that we have for ourselves and try to accomplish. Who knew 2020 would be an year of unexpected surprises? Fortunately, in March I was able to travel to my hometown after 2.5 years with my son. And, that has become the fondest memory of 2020. Being home with the extended family for celebrating Holi was fun.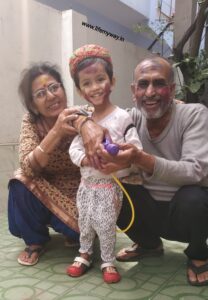 Even that travel was not easy as the Covid cases has begun in India and multiple suggestions were to cancel the travel plans. Thankfully, with Masks and hand-sanitizer in tow, I took the trip. Anything between March and till now is blur! 🙂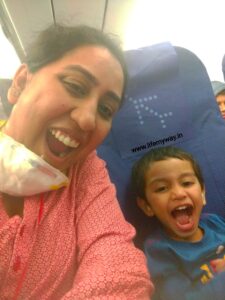 Another of my favorite memory is a Tamil Nadu backpacking trip that I took with my best friend after marriage in 2016. And, the surprised looks that I had got when people realized I was married! I would not say I was trying to break the stereotype thinking. But,I have special thoughts for all the strangers who had judged me on that trip & questioned my spouse to even let me go alone on a trip. Women, especially married ones, should not suddenly stop living their own life.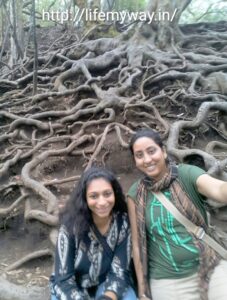 I have travelled across the length and breadth of the country with my parents and Andaman trip was my favorite. As a scary little girl, I had held my father's hand when we went for under water snorkeling with the trainer. It was one of the many times when he encouraged me to move out of my comfort zone. And, after so many years, I was able to relive the undersea world experience in Mauritius last year. 🙂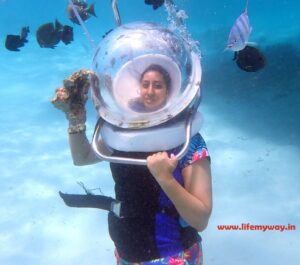 During the long summer vacations, we would go on fortnightly group tours and my father would carry me on his shoulders when I got tired. Beautiful memories that I look back too.
With my son, my treasured memory is when we took him to a safari theme park to celebrate his second birthday. He had just started being enthusiastic about animals and had loved the petting zoo and the Safari through the jungle to see different animals. He might not remember it years down the lane, but I have his laughter & smiles etched in my memory for a lifetime.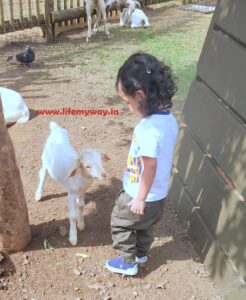 If I have to write a book, I can fill hundreds of pages with my travel memories. Each holding a piece of my heart for one reason on another. What are your special travel memories? Do share with us in the comments and spread the cheer! 🙂
---
This blog post is part of SpeakEasy Blogging Challenge by Dipika and Ruchi.