Maharashtra is home to the financial capital of India, Mumbai and if you follow my blog then you are aware of my love for the city. You can read my confession of love for Mumbai here. Let us continue with the post to learn about the culture rich state of Maharashtra.
Dress of Maharashtra
Men wear the traditional attire of Dhoti with a shirt and a Pheta (folded turban) on head. The nine-yard saree, known as Nauvari saree in silk, is worn by women & paired with a short Choli. It is worn is a different style wherein the sari is tucked between the legs.
Cuisines of Maharashtra
Thalipeeth has a special place in the breakfast. And, for snacks, Vada Pav, Pav Bhaji or Chaat is like a burst of flavors for your mouth. Shreekhand or Puran Poli are the sweets not to be missed. Ukadiche modak are prepared especially on Ganesh Chaturthi as an offering to Ganpati Bappa.
Dance of Maharashtra
The dances like Povada, Lavani and Koli with mesmerizing music and rhythmic movements are not to be missed performance.
Festivals of Maharashtra
The festival of Ganesh Chaturthi is native to the state and the whole cities/towns come to roads to celebrate for eleven days. The wave of people and chants of Ganpati Bappa Morya raise your energy levels to sky. You can read how I celebrate Ganesh Chaturthi here.
Another festival which is popular is Diwali and it celebrated for four days.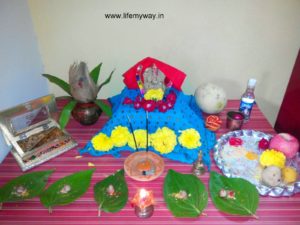 Special Mentions
The capital city Mumbai is home to Bollywood industry and it is largest film industry in the world.
Maharashtra has been my second home and I have lived here in Mumbai for few years now. The continuous rains in Mumbai for months and visiting the nearby hills in rainy season is my favorite part of living here.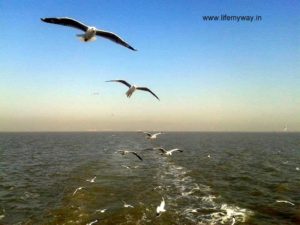 Have you visited any cities in Maharashtra or lived here? Do share your thoughts in comments.
---
This post has been written as part of Indian Culture Diary for #AtoZChallenge. Read more posts in the series by exploring the blog.