I had lived 21 years of my life in my hometown Lucknow and left only when I started working. After the short training period in the serene North-East, I had landed in Mumbai. In the next four years, Mumbai became my city – my safe place to be. I would go home for holidays but crave to get back here. I might sound crazy, but even my parents agreed that I was in love with this city!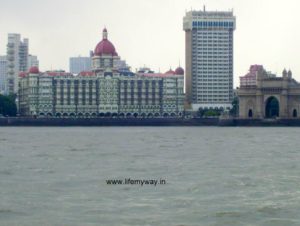 Years before I arrived, my sister was here for doing her MBA and then her job. When I came here, we would spend hours comparing our notes of place to visit and food joints not to be missed. I would visit all her old haunts and tell her about the new restaurants that had replaced the older ones. And, if I dared to stay home for a weekend, she would taunt me that I am wasting my time staying indoors. Behaving like a typical elder sibling! 😉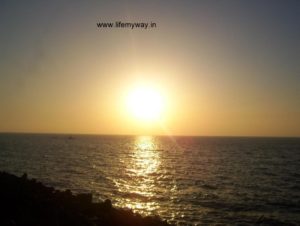 The best part of Mumbai for me was the weather, minus the humidity of course. Somehow, it suited me well and I had minimal asthmatic tendencies. A big relief for me! I am a romantic at heart and rains add more colors to my notion of a romance. The continuous rains for months never bothered me. Because, I would always remember the 2005 floods when my sister had near miss of being washed away. The optimistic me believed that no amount of rain could be as disastrous as then.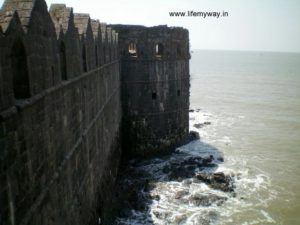 The team outings to Lonavala, Mahabaleshwar and Alibaug became yearly ritual. Getting up early on weekends to watch the sunrise at beaches was norm. And, how can I forget the festive spirit during Ganesh Chaturthi, when whole city turned into one big fair arena. The air-filled with the chants of Ganpati Bappa Morya!
Food here is another mystery. How did the people manage to add Pav to every food item? Vada-pav, samosa-pav and the list is endless. More than that, I fell in love with the Puran Poli and Patra. And, savor them regularly at home. 🙂
When I got engaged, I was ecstatic, but the heartbreak of leaving Mumbai was no less. Secretly, I had even tried convincing my fiancee to switch his job and shift to Mumbai. Alas, life happened. I moved cities, had a kid. And, now I back to Mumbai after 4 years. I can't wait for kid to grow up and enjoy all the experiences that I cherish. Sitting at Marive Drive, enjoying sunrise at Versova beach or dipping his toes in Arabian Sea!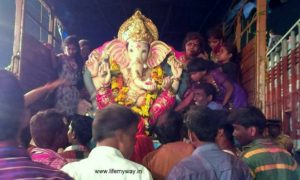 "Mumbai is a City, Bombay is Emotion!"
---
Have you ever fallen in love with a city that is not your hometown? What holds you in that city? And, if you are also as crazy about Mumbai as me, then do drop a Hello in comment section. 🙂