'This place looks familiar, I have passed through these woods many times.',he muttered under breath.
Moving ahead, he saw the city walls, the signage at the entrance gate read 'Amaze'. That's a strange name for a city, he thought to himself.
There was a second road visible which ran parallel to the city walls. It was passing through thick forest and suddenly he heard loud voices coming from the forest. It looked like the voices were talking to him but he could not understand a single word.
The city gates wore a deserted look and there were no guards. He had been walking for many days now with no town in sight. Though, this place looked strange but at least he would be able to find shelter for the night.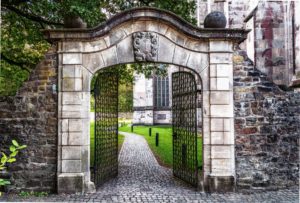 As he moved closer to the entrance, the voices from forest grew louder as if telling him to not enter the city. He ignored it and entered the city gates. There were shops and houses at a distance.
The distance between him and the houses looked never-ending. The more he walked forward, farther the houses seemed. Also, there were no people on the roads and there was an eerie silence. Now, he was worried for his life.
Where is everybody? Why do the houses look so far?
He started running, but not getting anywhere. And, as he turned back he could see masked men running after him. From the front, he could see a weird animal with torso of a horse and head of a lion coming towards him.
…This is all a bad dream and I have fainted somewhere during the journey, he thought. It will disappear once I wake up…But, he did not wake up!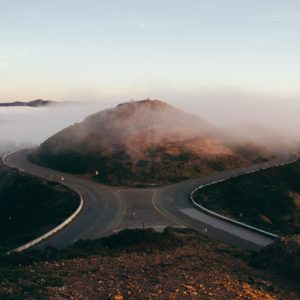 Suddenly, he saw the road splitting into two paths. He took the left turn which again lead to him through deserted roads. Then he took a right turn and a left again. After running for a while and taking many turns, he reached a dead-end. Fearing for his life, he retraced his steps and took a right turn.
Again, he reached the end with only city walls in front of him. He heard the same voice from beyond these walls. He panicked as he ran back to the city gates, which were no where visible now. All he could see was walls around him. It looked he had entered a labyrinth with no exit!
He cried for help, but there was no response. He must have been walking around this city for hours. Or has it been days. He was not sure.
After a while the voices became as regular as his breath. It said, 'A maze. A maze. Do not enter the city. It is a maze.'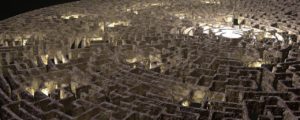 ---
This is the eighth post for #MyFriendAlexa campaign. I am taking my Alexa rank to the next level with Blogchatter. Read my last post for the campaign here.