"Not flesh of my flesh
Nor bone of my bone,
But still miraculously my own.
Never forget for a single minute,
You didn't grow under my heart
But in it."
                                                                          – Fleur Conkling Heyliger
The day you decide to become a parent, you open your hearts and fill it with never-ending love. Parenthood is a 24*7 job and requires years of practice and patience. Once you are a parent, there is no turning back.
Before being a parent comes into picture of how you decide to be a parent. Pregnancy,surrogacy or adoption – whatever you choose, your child will always be special. Of all, adoption has always had a special place in my heart. This month in collaboration with #BlogchatterProjects, I will be talking about Child Adoption in India and doing my bit to raise awareness about it.
Reasons why people plan for child adoption –
1. Have the love and means to offer to a child – If you have love and understanding to share beyond your biological connections, then you should plan to adopt. Motherhood does not come from giving birth to a child, it comes naturally when you decide to hold a piece of your heart in your care forever. You may have the means to provide for a child when others can't.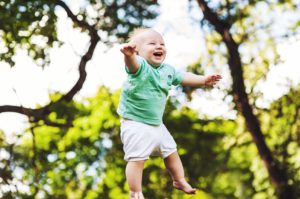 2. Cannot have biological children – There is no denying the fact that when you desire for an addition to the family, you will go all lengths to fulfill it. Some people plan to adopt a child, when they cannot have a biological child due to some medical history or health constraints.
3. A single parent – We have moved ahead with times and single parents are readily willing to nurture a child and have a family of their own. A genetic connection is no barrier for them to be parents. And, thankfully we have enough people around us for such inspiration.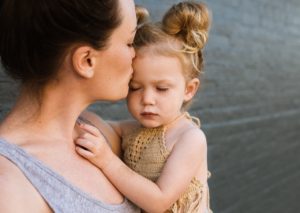 4. Inter-family adoption – These are very common occurrences in our country. A large family with many kids has a child adopted by a close relative. The child is adopted by the guardian, thus becoming their parent legally. Many of such cases are open adoption where the child knows his/her biological parents and forms a close bond with them too.
5. Being adopted as a child themselves – Few people might want to adopt if they had been adopted themselves as children. It is their need to give back to the society and help a child in need to live a privileged life.
6. Just cause it comes naturally to them – Some people do not need a reason to decide for adoption. It comes as naturally to them as breathing. They might have desired forever to adopt a child. It may be out of
religious, more or ethical reasons or maybe none.
Whatever be the reason, it is a huge step. It is not easy to open your hearts and home to a child you have never known or conceived. So, when you decide to adopt a child, your decision impacts the life of many people. And, it should be taken after a thorough thought process and not on an impulse.
Are you an adoptive parent yourself or a prospective adoptive parent? Do you know anyone who was adopted as child? We would love to hear your thoughts on adoption in comments. In the next post, I will be talking about the adoption agency of India,CARA.
If you are also passionate about this cause, then do share this post with your family and friends.