It's not a new news that my family was affected by Covid and I have been vocal about it earlier too. How should I begin to describe the emotions that I faced as a mother with two kids affected by the virus – a toddler and a new born?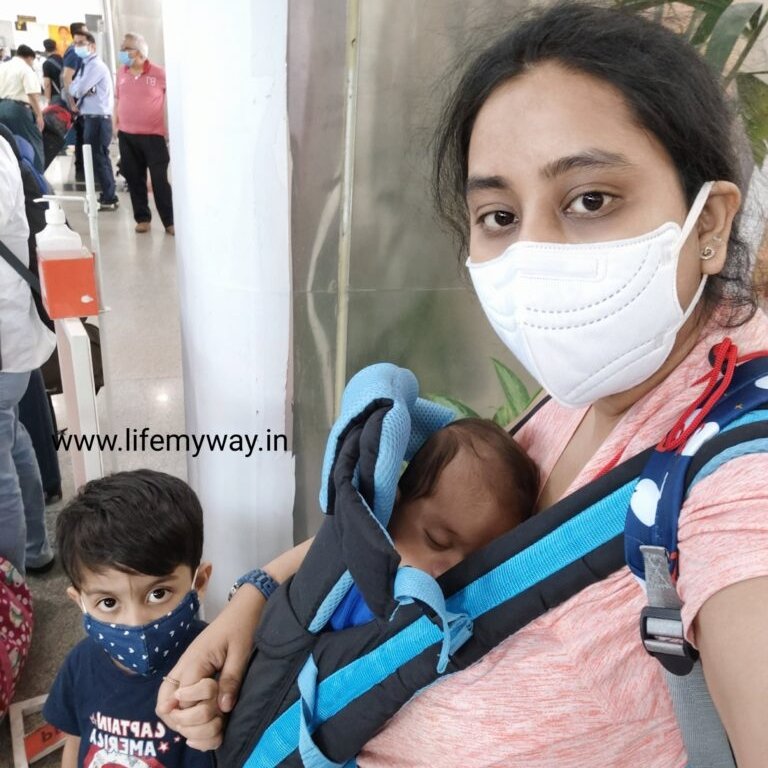 How it began? With my elder kiddo getting sick a week after I came to hometown. Low grade fever and nausea was the first step. Till then, no one else in the family had shown any symptoms. I had believed it to be a change in weather. And, 24 hours later, other family members started showing symptoms and we were in isolation. Doors and windows locked!
Meanwhile, we got tested and results were positive even without any symptoms. I did online consultation with our pediatrician in Mumbai and he also gave suspected diagnosis of kiddo being positive. To add to the problems, home sample collection were becoming rare and difficult to get a slot. And, all the labs I talked to refused to do a home test for a 3 year old.
With all others testing positive, it was known that kids are also affected by the virus. For kids, all you can do is ride it out. They can't be given heavy medications and only steam & paracetamol were allowed. The 3 year old had spent last year hearing about the virus and it took him sometime to understand why he was in isolation and cannot leave the room.
While the elder one was on road to recovery, I was under medication which were not safe for breast feeding a new born. Five days later, my young one had high fever of 101 degrees. All the other symptoms like not feeding, fever, diarrhoea and lethargy were present. To add to my woes, I could not even take him to a doctor and I felt terrible. Early in second wave, it was difficult to get many paediatrician consultants dealing with the Covid cases.
In all this chaos, strangers on support groups came forward and helped me. People were reaching out to calls for help and going out of the way to support others. The little one took sometime to recover and I was worried a lot about him.
The nights spent using a cold sponge to lower the temperature or fighting the dilemma to give all different medications to the young one. I will not forget those moments. But, what I will I recall more often is the first smile after days of being unwell. The toothless grin was enough to take away of all woes. The 10 days spent in kids' illness were terrible and you would not wish them upon anyone.
I am relieved that things worked out in the end and we are all fine. Seeing, both the kids bond three months later is a blessing and I am capturing as many smiles and giggles as I can before they grow up.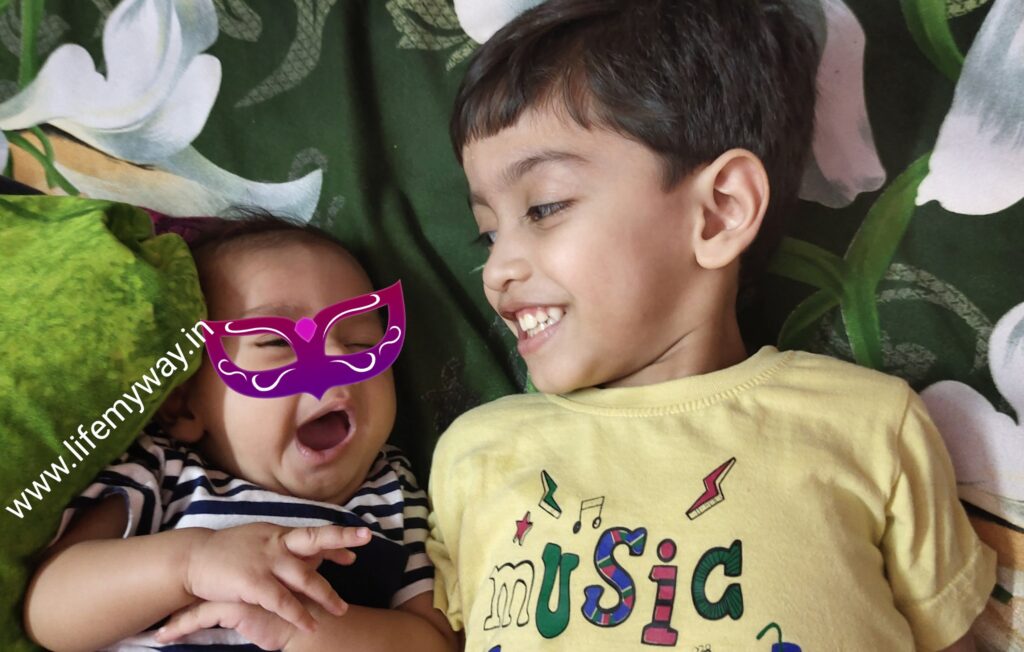 To other parents out there in the same situation, I understand you and pray that things get better. Hope that all will be well in the end. Take care!
'This post is a part of Blogchatter Half Marathon.'