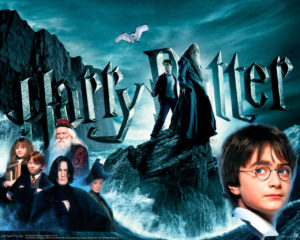 The 11-year old boy Harry Potter living under the staircase of his aunt's house had gotten a surprise on his birthday. Unknown of his glorious past he had never thought his life would turn around like this. The admission letter to Hogwarts School of Witchcraft and Wizardry was a blessing in disguise.
Who can forget the amazed look on Harry's face when he reached Platform 9 3/4 for the first time? I am sure all of us had wanted to share the train ride with him. Harry Potter had made my school life interesting & all the free time was spent learning the magical spells.
Harry, Hermione & Ron had set friendship goals for us. With them I realized nothing is impossible if I have my friends with me. They taught us that with true friends you can tackle anything.  I had learnt that life is to be lived in small moments & not waiting for the bigger events.
And, how can I miss the lesson of love that Harry Potter taught me. The forever kind of Love…love between friends, love that a professor has for his students, love that Lily had for her son Harry and lastly the love Snape had for Lily.
'After all this time?' 'Always,'
I remember reading Harry Potter even during my board exams preparation leaves. If only we had an exam on this subject! Even today, I can watch the movie or read the novel infinite times. Thanks to Blogchatter for giving me a reason to relive the Potter Mania.
Cheers to 20 more years of love, laughter and friendship! 🙂