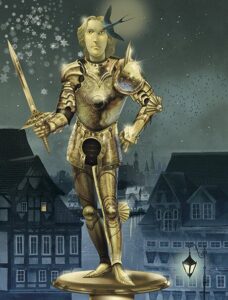 The sculpture has been part of the museum for as long anyone can remember. No one knew where it had originated or how it appeared in the museum. It stands near the entrance of Jewellery Exhibition in the museum. People adore the rubies, diamonds and the sapphires embedded in the statue. What stood out was the faded necklace statue wore.
The Jewellery Exhibition in the museum had a huge collection from all over the world. The jewels, necklaces lost in the sea or the family heirlooms whose owners have died long ago. It even had jewellery made out of bones, shells and pebbles which was worn by the early humans. Each continent had its own corner in the hall. Something odd stood out about the Asian shelf as there was a blank space where once might have been a jewellery piece.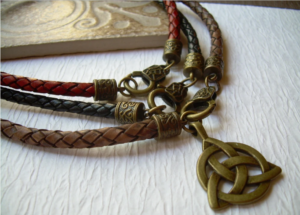 If someone noticed the details minutely, they would notice the faded bronze necklace on the sculpture matches the ornaments in that shelf. There were also hushed talks amongst the guards that they had noticed slight movements in the statue. The eyes would move left to right and would blink as if trying to convey a message. You could also see fingers pointing in one direction to the shelf with the missing piece.
If only the statue could speak, it would tell its tale. Inside the armoured statue was a trapped man. He would tell his story about how he got cursed while trying to steal the old bronze necklace to get some extra money. He would tell how mistake of a misguided youth had caused him to suffer for eternity. No one till now had noticed his pleading eyes and he has lost track of how many years he has stood there! His only advice to others would be to be careful of what you touch next time when you visit a museum. Because every statue has its own story to tell!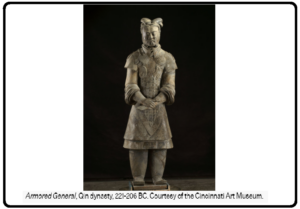 ---
I am taking part in #BlogchatterA2Z this April organized by Blogchatter and I would be writing fictional stories this month. Hope to see you around and do share your thoughts on the story.