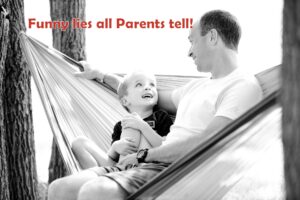 If there is ever a manual on Parenting released by God, then it would be a best seller! Becoming parents was not difficult, but raising a toddler and answering all questions is a tough job. Some white lies have been told by ages & even we continue to do so. Here is a list of funny parenting lies most of us are guilty of telling.
Mumma has eyes even at the back of her head!
This is the easiest lie heard while growing up. Kids causing mischief will be caught because Mumma can see in all directions. Mumma might not have eyes at the back of the head, but she surely knows when kids are upto no good. A mother's sixth sense! 🙂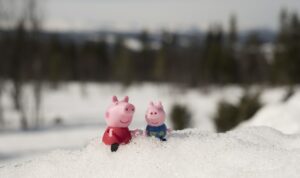 Peppa Pig/Tom & Jerry ('Cartoons') have slept for the night!
With lockdown in place, the cartoons have been a blessing in disguise. But, what about the time when TV sessions never end? The cartoons are tired from all this running around and have to rest like us. I am guilty of telling this innocent lie to my kid too! Not sure, for how long now I will be able to carry on with this line though. 😉
Every time you lie, your nose grows an inch!
This has to be inspired from the story of Pinocchio. I grew up hearing this from many people around me and it was always funny for me. At a certain point in time, I also believed it to be true. In schools, the kids used to hide their nose when lying to friends/teachers. Innocent souls! 😀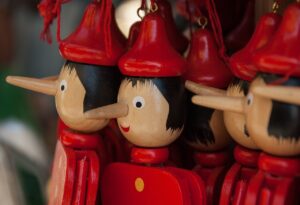 On a side note, maybe it should come true for people who make fake promises and then disappear. 😉
Drink milk/eat vegetables and you will grow big and strong by the morning!
Telling this single statement motivates them to eat healthy and so this should not be considered a lie. If only, it was simple to feed fussy toddlers! And, it would be awesome if this was actually true & we could get super strength over night.
We are just conveniently removing all the science behind getting big & strong and they learn it as they grow up.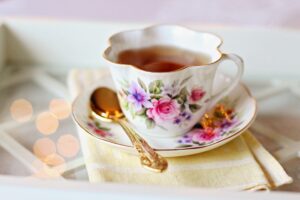 Tea/Coffee is medicine for grownups!
I am sure this works only with toddlers to some extent. We do not prefer to let our toddler taste tea/coffee until a certain age. And, for now this works in our household. When we have tea/coffee, he gets his cup of milk or banana milkshake.
He will soon outgrow this lie and I hope the request to try tea/coffee will also reduce overtime.
Do you relate to any of these white lies? And, what are some funny things that you say to your kids? Share with us in the comments and we will laugh together! 🙂
---
This blog is a part of the #Let's Blog with Pri, Season 2. You can also read rajma kebab recipe on Avin' blog or read some DIY recipes fenugreek on Surbhi's blog.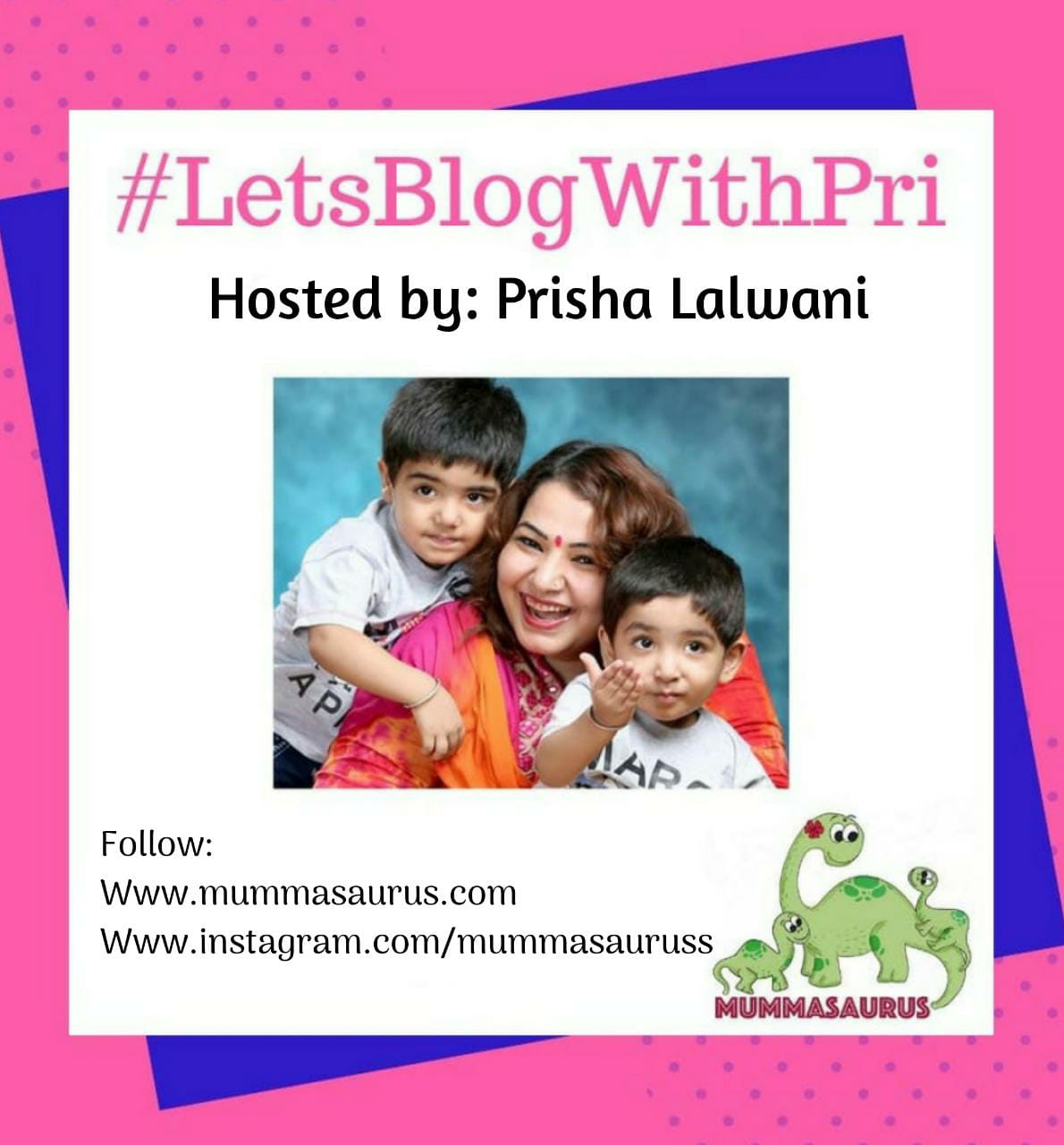 Hosted By :Prisha LalwaniMummasaurus.com
IG: @mummasaurussFB: /mummasaurus1