It's an established fact that I am crazy about Mushrooms in any shape or size! Earlier, I had shared Cheese Mushroom recipe on the blog. Another delicacy that I savor is Mushroom Masala Curry and it takes lesser time to prepare. Mushroom Masala Curry with Naan or Jeera rice makes a great dinner recipe when you want a change from normal routine. Let's go through the easy to make recipe!
Ingredients –
10-12 button mushrooms
1.5 cup chopped onion
5-6 garlic cloves chopped
1 tbsp chopped ginger
1-2 chilli
2-3 medium sized tomatoes
8 Cashews and Almonds each
1/2 cup Khus-khus (poppy seeds) soaked overnight
Salt and spices as per taste
Vegetable oil, as per choice
1 cup fresh cream optional
Recipe –
Chop the mushrooms into smaller pieces and keep them aside.
Heat a pan with 1 tablespoon of oil, add the chopped onions, garlic, ginger & chilli to it.
On a low flame, cook until onions turn brownish in color.
Blend the cashews, almonds and khus-khus with little water to make a paste.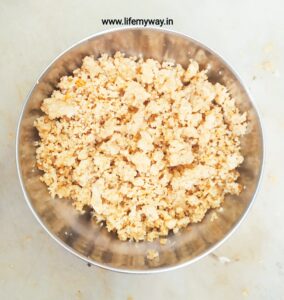 Separately, blend the tomatoes with a pinch of salt and olive oil. *
Add the mushrooms to this pan and fry them till they turn light brown.
Add the spices – salt, 1/2 tbsp red chilli powder, Garam Masala, Coriander powder.
Slowly add the blended tomato paste and 1 cup of water to the pan.
Also, add the cashews & almond mixture to the gravy.
Cover with lid and cook for 8-10 minutes. You can add more water if the gravy is too thick.
To adjust tanginess, you can add 1 tbsp Aamchoor powder or fresh lime juice.
You can also add the fresh cream on the top and garnish with coriander leaves.
Mushroom Masala Curry is ready to serve! 🙂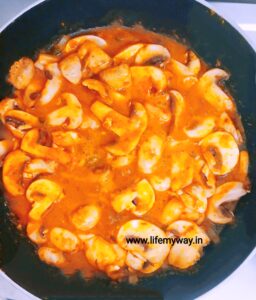 There can be different variations to this recipe and you can add steps as per your acquired taste. I like the tangy flavor to the curry and usually add fresh lime juice at the end. Do share your versions of the recipe with us in the comments and let me know if you try this. 🙂
(*Quick tip – You can also use Tomato Puree for the gravy.)
---
This post is written as part of #LetsBlogWithPri season 2 hosted by Prisha. You can also read Hansa's post on gifting ideas for expecting moms and Seema's post for Thai pineapple fried rice recipe.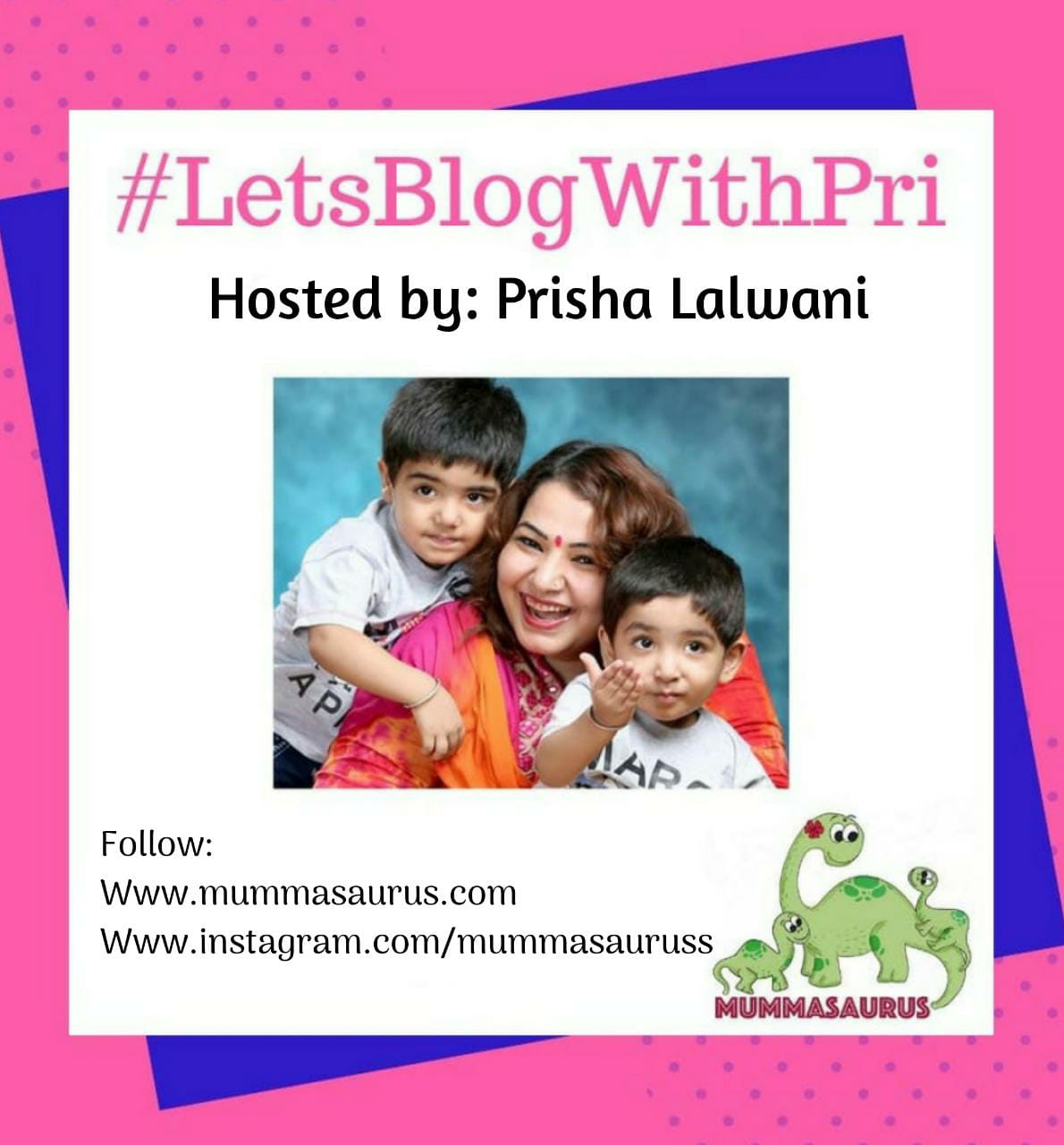 Hosted By :Prisha LalwaniMummasaurus.com IG: @mummasauuss FB: /mummasaurus1