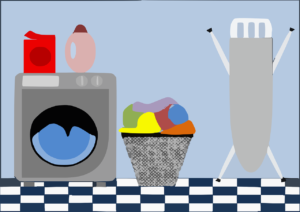 The title of the post would have already given a glimpse of what's about to come. I am not alone in my struggle to determine if I am Queen of Diamonds or Laundry. Women across the globe would agree with me.
Have a kid they said, it will be fun they said. No one mentioned the never ending laundry. With a load in the washing machine already running, the pile keeps mounting. It's been ages since I have since an empty laundry basket. The happy toddler is exploring the world and learning new things. And, as a mother nothing brings me more joy than an active kid. But, the mess it messy!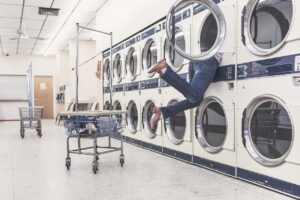 There was a time when I wanted to be the queen with a crown & diamonds. The evenings were to be spent with a glass of wine. Those evening gowns has been replaced with food stained shirts. The glass of wine turned into bottle of warm milk for the kid. I loved the weekend plans that started on Friday night & continued till Monday morning. Even today I would happily hop on the next flight available & go to a far off land for a vacation. Am I guilty if I miss those impromptu plans?
Before you start judging me I should clarify that I am happy being a mother. My kid is the center of my universe & keeps me entertained. Even while I am writing this post he is sitting besides me & singing his version of lullaby to get me to sleep. On a second thought, why should you even judge me! 😉
I am not a queen of diamonds but I am queen with all the riches that I need. A healthy child whose smile is more precious than diamonds. The pile of laundry & the mess around keeps me assured that my child is meeting all development milestones. And, his small efforts to clean his high chair after having food or carrying his empty bowl to the sink shows that he is learning all things right. Above all, Mr. Hubby does laundry half of the time in our house. 🙂
There is no other palace that I would like to live in!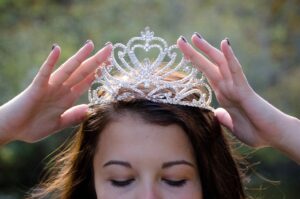 ---
Do you ever feel overwhelmed with emotions of motherhood? How do you deal with it when you are tired and there are still things to do? Share your secret coping skills with us in the comment section!
I am taking my blog to the next level with Blogchatter's #MyFriendAlexa.