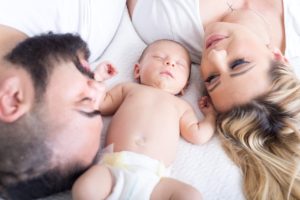 Parenting is a 24*7 job for 365 days a year. There are no breaks and you are expected to be on your toes all the time. A child requires constant nurture and attention. The disheveled looks of new parents is a grim picture of their daily life. No doubt the parents are super exhaustive & these 5 simple tips would help you re-energize.
Pick up a hobby
No matter how involved you are with the kids, always make time for your hobby. A hobby can be reading or knitting or gardening – anything that ignites your passion. For me, blogging works like a charm!  🙂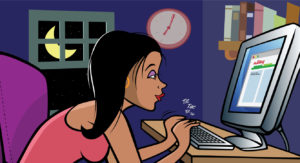 Exercise regularly
Exercise stimulates good health and calm mind. It increases endorphin levels which gives results in high energy levels. You can try aerobics or yoga or a simple exercise like walking. Anything that suits you is the key!
Hangouts with friends
A good chat over a cup of coffee with your friends does wonders. Having a little time off from parenting duties is never wrong. Personally, for me a lunch date with friends or a long distance phone call with bestie- both work the same way.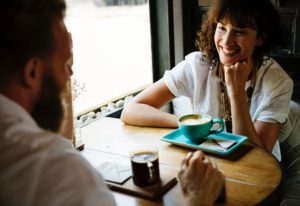 Laughter therapy
Have you ever noticed that kids laugh over smaller things in life. The moments that we ignore might be the reason of laughter riot for your child.  My kiddo gets ecstatic over the ball rolling on the floor or even a fallen leaf makes him smile.  We as adults should laugh more often. It helps release stress and keep you energetic.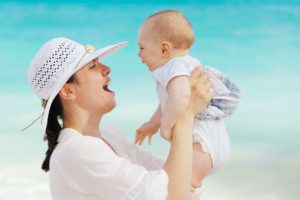 Accepting that your limits
No two people are similar. One parent can stay on foot for hours with their child and the other prefers sitting down. None of them are wrong. Be aware of your limitations and learn to accept them. It will help you avoid unnecessary nuisances of life and keep you more focused and energetic!
These tips are my go to mantra whenever I am feeling low.  Have you tried any of these?  Or do you have some other tips?  Do comment and share your thoughts with us.
---
This post is a part of Momology blog train hosted by Thoughts by Geethica, Slimexpectations, Mummasaurus and Truly Yours Roma sponsored by FirstCry Intellikit, Instacuppa, Diet Funda, Hugs n tugs, Tina Basu, Unorthodoxpeeps, Lotus Herbals baby and Shumee toys.
I would like to thank Anupriya for introducing me & you can check out her blog here. The next in blog train is Mahak who blogs about her parenting journey here.