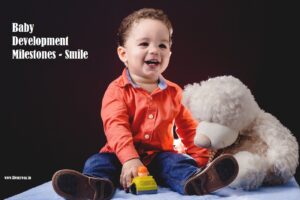 Kids are the funny souls & everything under the sun makes the smile. Parents eagerly wait for the first smile of the kids & numerous unsuccessful attempts are made to capture that first smile. Smiles are an important milestone in your kids development & it may be due to reasons other than happiness.
Smile at 0-1 months
The kids at this stage smile during REM cycle of sleep & it has no emotional connect. Kids might also do it as they are drowsy & prepare to fall asleep. The popular belief says that kids this age laugh due to gas, but this is open to debate in scientific forums.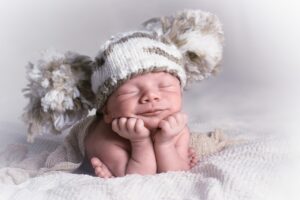 Smile at 1-2 months
The child starts recognizing the parents voice & respond by the toothless smile. They also react to visual stimuli & show first signs of smiling when fully awake.
Smile at 2-6 months
Kids at this age respond to individual interaction & will engage in face-to-face communication. She might look at you & then turn away. The child might also indulge people surrounding him in public by smiling at them. All parents go crazy with the game of silly faces & I remember doing it for hours at a go with my kid! 🙂

Smile at 6-12 months
The child understands that smile is a way of communication & will engage you by smiling. Be ready to witness the beautiful grins. The child also becomes aware to distinguish between strangers & family. Thus, the smiling faces to strangers gradually decreases.
Sooner than you realize your one-year old is communicating with different words & actions, smiles turn into giggles & the toothless grin turn into heartfelt laugh.
Special Entry : Poop Smile
Infant or a toddler, the Poop Smile is a special one reserved by the kids for all unexpected moments. You are having dinner & enters the sheepish grin. You are in public & the smiling is accompanied with the weird facial expressions. And, at the toddler stage it is seen when the potty trained child poops only after you put on the diaper for the night! 😀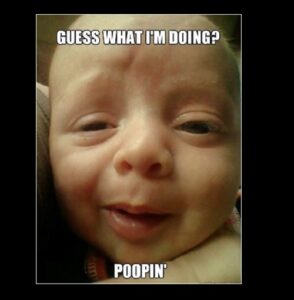 Each child grows at a different pace & some may start smiling sooner than the other. But, do not force your child for things they are not ready. In case, you are worried then trust your instinct & consult the paediatrician.
What smile of your child captured your heart the most? Are there any special entry smiles that you want to add to the list? We would love to hear from you in the comments section below.
---
For the month of September, I am taking my blog to the next level with Blogchatter's #MyFriendAlexa. This is the third post for the campaign. You can read my last post here.
(Disclaimer – This post is written after extensive research but should not be treated as medical advice.)