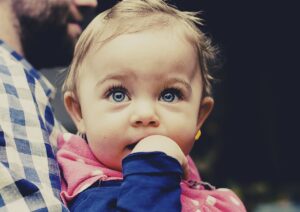 The proudest species to walk this planet are the parents. Any step by those tiny feet is an achievement for the household. And, the way a child looks up to the parent with innocence & pride is also no simple feat. As much as parents are proud, the kids view them as superheroes with a hidden cape. There are moments when I am left speechless by the innocence in your eyes.
The little kiddo is about to turn two & his grasp of things in rapidly changing. But, one thing which is constant is the depth of emotions in his eyes. Mommy finds his toy & he is surprised. Mommy fixes his boo-boo (read cuts & bruises) with a kiss & yet again he is pain free. He believes that hiding in plain sight would make him invisible. And, mommy also plays along with his make belief invisible world. I hope this innocence is never lost. 🙂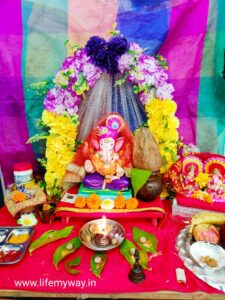 Latest event that had left me bemused was after the Ganpati Visarajan we did at home. For days, we were praying to Lord Ganesha & one day we immersed them in water at home. The sweet innocent child of mine was left crying for thirty minutes. His reason for crying was that the Lord has been removed from his place & immersed in bucket. Why did Mumma remove his Ganpati from the Mandir? How do you explain it to a two-year old? It took much coaxing for us to pacify the kiddo!
Another event I am sure every parent can relate to it the fondness of child with Body cream bottles. The kiddo believes that he has to apply cream to Mommy, like Mommy does to him. And, that means emptying the whole bottle and painting the bed, walls & Mommy equally with it. You can't decide whether to laugh or to cry at the mess created! 😀
The innocence makes him believe that all is good in the world. As he is getting ready to explore the big world outside home, I am also bit worried. He would see that not all is rainbow & there are shades of grey too. But I have hope that he will learn to see beyond the differences & keep hold of his innocence. I will hold his hand until he wants to let go & be free on his own!
---
For the month of September, I am taking my blog to the next level with Blogchatter's #MyFriendAlexa. This is the second post for the campaign.