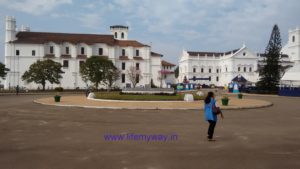 Think about Goa and you are instantly reminded of pristine beaches with glittering sand. Beyond the sun,sand & sea, there is a lot more to explore in Goa. Goa, fondly call the 'Rome of the East' was Portuguese colony for over 450 years and the culture is highly influenced by them.
Festivals of Goa
People in Goa celebrate all festivals like Ganesh Chaturthi, Diwali, Eid or Christmas. Carnivals hold a special place in Goan culture. New Year celebrations are done with pomp and show and the influx of tourist around this time also high. Shigmo is a spring festival celebrated in Goa wherein people dress up in traditional attire and parades are taken out.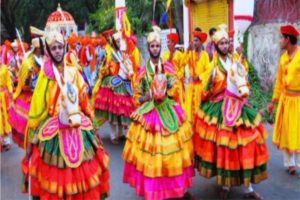 Food of Goa
Talk of Goa and you cannot miss the Fish Curry and Rice (Xit kodi in Konkani) eaten here. Sea food including prawns, crabs and kingfish in spicy curry are also fondly savored. Feni made with fermented cashews is a popular brew. My friend from Goa always bought Bebinca for us to enjoy, it is a Indo-Portuguese desert with multiple layers.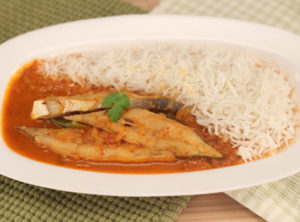 Dances of Goa
Goan culture believes in many folk dance forms which are influenced by Portuguese era. Fudgi, Dhalo and Dekhni Dance are popular dances. The beats are energetic and you will be compelled to join in the celebrations. 🙂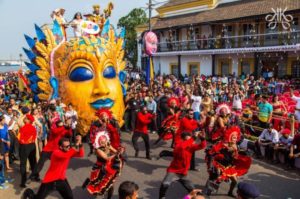 Special Mention
The traditional nine yard Saree worn by the women known as Pano Bhaju. The Koli fisherman wear bright-colored shirts with half pants.
My Goa plans have never been successful yet and I have enjoyed from photographs only. But, my imagination runs high and I already feel like being part of the carnivals. 🙂
Have you ever been to Goa? What did you like most of the Goan Culture – beaches, food or dances? Do share your thoughts in comments with us. 🙂
---
This is part seventh part in the series Indian Culture Diary of #AtoZChallenge.