Coming up next on the Indian Culture Diary is Haryana – 'the home of Gods'. Haryana has a rich cultural history dating back to Harrappan civilization(Indus Valley Civilization). It is here that Vedas came into existence and Sanskrit became an important part of people's life. Paved roads, drainage system, metallurgy and even rain water storage – have been discovered from once flourishing society!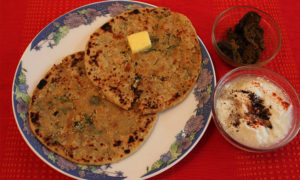 Food of Haryana
Being part of North India, the staple diet is similar to other neighboring states. Roti and steam rice, Besan ki roti or Bathue ka paratha – they are all enjoyed equally. Butter milk or curd with meals are welcome additions.
Costumes of Haryana
Our country is land of bright colors and Haryana follows the same footsteps. Traditional attire includes a long skirt(Ghaggri), shirt (short kurti) along with a chuneri. For men, a dhoti with kurta and turban gives the royal looks! You would often find white being a prominent color for the Kurtas. 🙂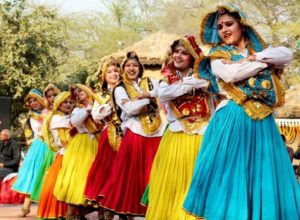 Festivals & Fairs of Haryana
Teej celebrated in Sawaan is one of the most prominent festivals of the state. Others like Holi, Diwali are equally enjoyed. If you are visiting in February then you should not miss in the Surajkund Mela held in Faridabad every year. You can read more about it here.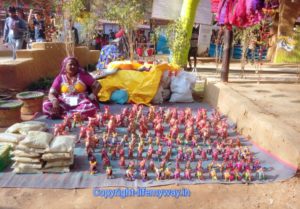 Special Mention
The elderly irrespective of social status are treated with due respect. The age plays an important role and is to be followed by one and all. Age aside,wouldn't we all love to be treated equal and with respect. 🙂
Have you visited any cities in Haryana and enjoyed the company of cheerful people? What is your best memory about this state?
---
This is the post eight part in the series of Indian Culture Diary for #AtoZChallenge.