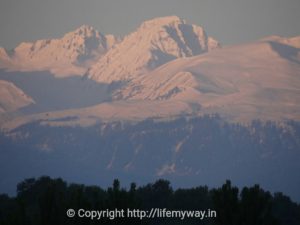 As a traveler in India, I have seen the southern and eastern parts of the country. Living in North and still so much is left to explore.  Three years back I got a chance to visit the Crown of India, the place known as Heaven of Earth, the state of Jammu & Kashmir. The culture in all parts of the state is vastly different from each other. Dogras, Gujjars, Kashmiri Pandits, Muslims or the Buddhists in Leh-Ladakh, each have their own culture.
Dress
With extreme weather conditions prevalent throughout the year, people have adapted to protect themselves from harsh winters. Pheran, a loose gown buttoned at neck and falls to ankles is worn by both men and women. The material of the dress differs according to the sea, with cotton in summers and wool in winters. Women cover their head with a scarf and men have a turban.
Arts & Crafts
Living in Lucknow for majority of my life, I have witness people from Kashmir visiting the plains to sell the traditional shawls and carpets. Men would carry bundles of them and roam around the streets to sell them door to door. Wood work in furniture and handicrafts and is also famous around the world. I had also bought shawls in abundance on visiting Kashmir. 🙂
Festivals
Hindu festivals like Lohri, Baisakhi and Navratri are celebrated with devotion. Eid-ul-fitr is another major festival celebrated in the state.
Cuisines
From vegetarian appetite to the meat delicacies, you can find it all in the state. Rogan Josh (lamb dish), Kashmiri Pulao are just a few amongst many. People in Kashmir indulge in a traditional green tea, Kahwa, which contains spices and almonds. A cup of Kahwa in winters is a welcome drink.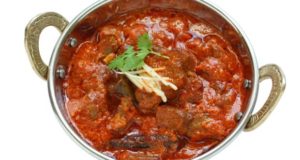 Special Mentions
Vaishno Devi, Amarnath Yatra are the pilgrimage that every Hindu yearns to visit. The Buddhist monasteries, ancient pillars with carvings in Leh-Ladakh attract tourists from all over the world. And, for souvenir you cannot miss the Pashmina shawls, which are as soft as feather.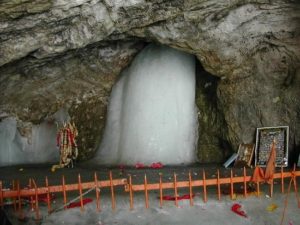 I have visited the state once and cannot wait to plan my next vacation with my child to experience Kashmiriyat.. The snow-clad mountains, the temples, ride in Dal Lake or the pristine gardens all are a must to do. You can read my travel experience for Kashmir here.
Have you visited Jammu & Kashmir? What was your favorite part of the stay? Do share with us in the comments.
---
This post is written as part of Indian Culture Diary for #AtoZChallenge, where I am covering culture of all the states & UTs of India.