In today's post let us explore the state that is home to Silicon Valley of India. We will explore the culture rich state of Karnataka. The inhabitants of the state belong to Dravidian ethnic group and are called as Kannadiga. The Hindu Epic Ramanaya mentions this region as Kishkindha and Mysore is referred as Mahisha Mandala, named after demon Mahishasur.

Traditions of Karnataka
Kannada weddings are a sight to behold which follow majorly Hindu rituals. An auspicious pre-wedding ceremony known as Nandi Pooja is performed to get blessing for the wedding to take place without any disturbances. The theater is also an integral part of the culture and Natakas are performed in praise of heroic characters.
Dance & Music of Karnataka
A dance in form of theatrical performance originated in Udupi, known as Yakshagana. The actor might need to improvise during the performance. Instruments such as the maddale (hand drum), the pungi (pipe), the harmonium (organ), and the chande (loud drums) are used.
Carnatic music and the Hindustani music both are equally loved by people here.
Dress of Karnataka
Ilakal Sarees are worn by woman as traditional attire. Mysore Silk is also famous across the country. Turban or Mysore Peta is worn by men in different parts of the state.
Festival of Karnataka
Mysore Dussehra is a 10 day festival celebrated during Navratri. It is celebrated with grandeur and also marked 400 years of celebration in year 2010. Karnataka Rajayotsava celebrated on 1 November of every year is a state holiday. People sing the state anthem and flags are raised.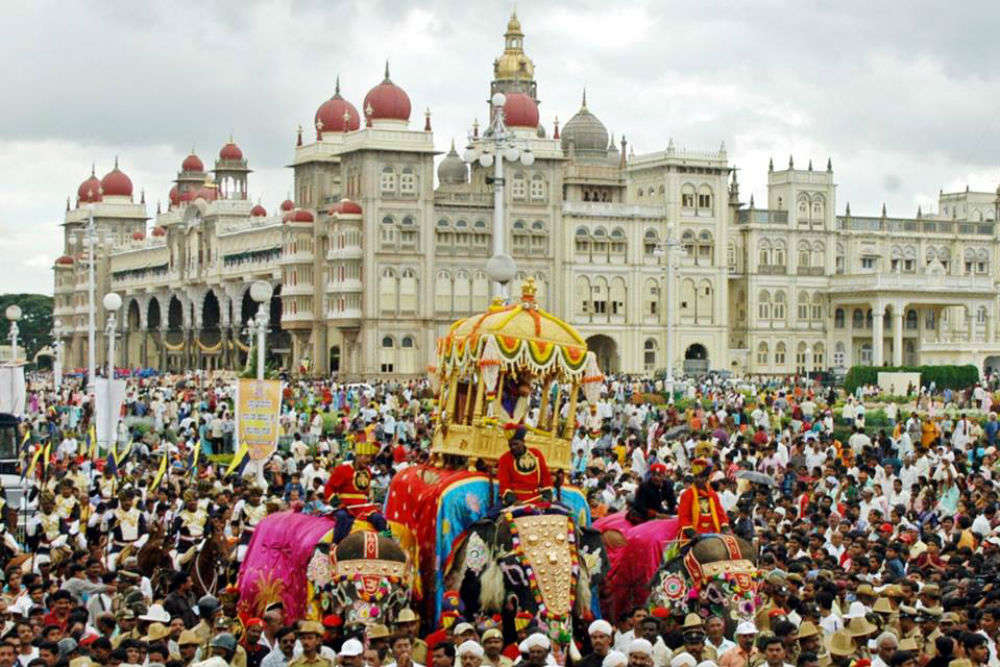 Food of Karnataka
An authentic Kannadiga Oota (meal) consists of rice, sambar, pickle, ghee, dessert, and other curry based dishes and is served on a banana leaf. Bisi Bele Bhaat, Neer Dosa or Ragi Dosa are also dishes that enhance your taste buds and should not be missed.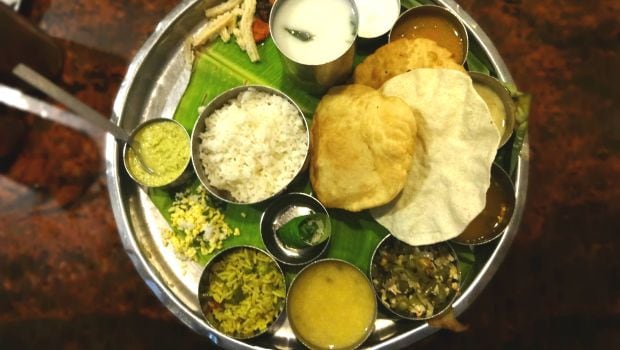 I have lived in Bangalore for few years and Neer Dosa was my favorite go to dish. You can read about my favorite eating places in Bangalore here. Also, my travel experience to Shravanabelagola here.
Have you lived in Karnataka or visited it? What about the state captured your heart? Do share your thoughts with us in comments.
---
This post is written as part of Indian Culture Diary for #AtoZChallenge. Do visit us for more posts in the series.