Kids are fast learners, or so I had thought. Who could have known that my child would become my teacher. Over the last few months, I have been re-learning some important lessons of life. Here are few of them!
Smile, cause it's free
It is rightly said that laughter is the best medicine and I have never been more sure of it till now. Kids love to smile and its infectious. After every fall or bump, there is a smile waiting to happen.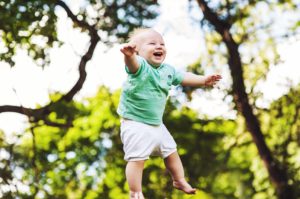 Never give up
The kids are determined and never give up. Kids redo things until and unless they succeed. My kid had recently loved to sit up on his own and he practiced the skill, until he mastered it. Now, he is learning to walk and is never too tired to stop walking!
Finding joy in little things
I had got a musical toy for my child, but more than the toy he loved the box in which toy came. He waits outside the bathroom door when it is locked and gives his best smile on coming out. A simple act like picking up his favorite toy from floor can give immense pleasure. And, I am learning to enjoy life in all these smallest moments. 🙂
Be empathetic
Kids are masters at understanding emotions. You tell them no in a stern voice and they understand. Whenever I am sad or have headache, my child will sit silently besides me. Maybe I hallucinate, but the concern in his eyes feels real. That's how we should be in real life! To be empathetic towards others and understand their pain and suffering.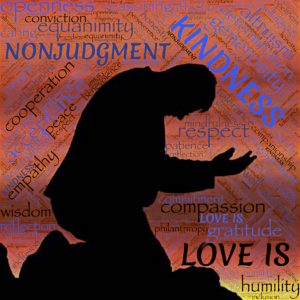 Just be you
Whether we are home or out in public, kids just love being themselves. No hesitation and no boundation. They are like free-spirited souls. Looking at my child enjoying his own company and the silly faces he makes, I am learning to be myself again. So, be the best, unapologetic version of yourself! 🙂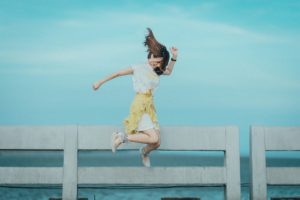 These are just few of the lessons and I am sure there will be many more in times to come. What lesson has your child taught you? Do share your experiences and stories with us in the comments.
If you like the post, do comment and share it with your friends!
---
This is the third post for #MyFriendAlexa campaign. I am taking my Alexa rank to the next level with Blogchatter. Read my last post on parenting 101 here.