30 June,2015
Natasha and Ananth had planned to go on vacation before the baby comes. The two of them wanted to spend some time together before they became three.
Ananth had kept the destination a secret and taken up all the responsibility from planning the vacation to completing all bookings. Natasha knew that they were going out of the country because Ananth had insisted for her to take all necessary vaccinations before travelling. She was still unsure of whether it was a beach vacation or mountains. Ananth even took care of her packing.
'Ananth, give me a hint. I should know whether I am going to look like a buffoon in swimwear or will have to carry extra weight of woolens along with the baby bump!', Natasha gave a last attempt to know the destination. Still Ananth gave her no clue.
The day had finally arrived when they would be going on their official BabyMoon. Mumbai weather is known to be unpredictable in the monsoons and it had been raining incessantly since last night.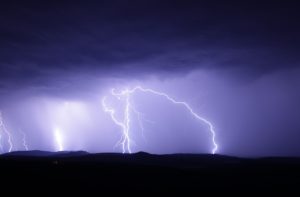 'Nats, we will leave early for airport as the roads might be jammed due to rains. Be ready by 4.', Ananth told her before leaving for office in the morning.
As the day progressed Natasha was getting worried because of the weather. But, she brushed aside the negative thoughts and focused on the upcoming trip.
'I am leaving from office and should be home on time', told Ananth on the phone call.
'Okay, See you soon!'
By now, there was news of water filling up on streets. 'It happens every year', thought Natasha. She was surfing news channels to get the current updates about the situation in the city. The JVLR highway was blocked and so were the underpasses in Andheri.  Thoughts of Ananth not reaching home on time were creating havoc in her mind. The clock struck 3:30, when she her phone buzzed.
'Hello, where are you? When are you reaching home?', blurted Natasha as soon as she picked up the call. All she wanted was to spend some quiet time with Ananth and weather was playing games now.
——-To be contd.——–
I am participating in #AtoZChallenge and this is sixteenth part of the series that I will be writing this month. You can read my theme reveal here. Tune in tomorrow to read what future holds for them.
Do share your thoughts about this post. Did you like what you read & would like to read further? Looking forward to your thoughts. Happy A2Zing!