"Climb the mountain not to plant your flag, but to embrace the challenge, enjoy the air and behold the view. Climb it so you can see the world, not so the world can see you."   –   David McCullough Jr.
As a traveller, I cannot decide whether I like mountains more or beaches. One thing for sure is that I like trekking. In Kodaikanal, trek to Dolphin's Nose is a must do activity. It took us around 3 hours to climb till Dolphin's nose & back, which included our time for rest too ! Forget rest, it was more of munching break 😀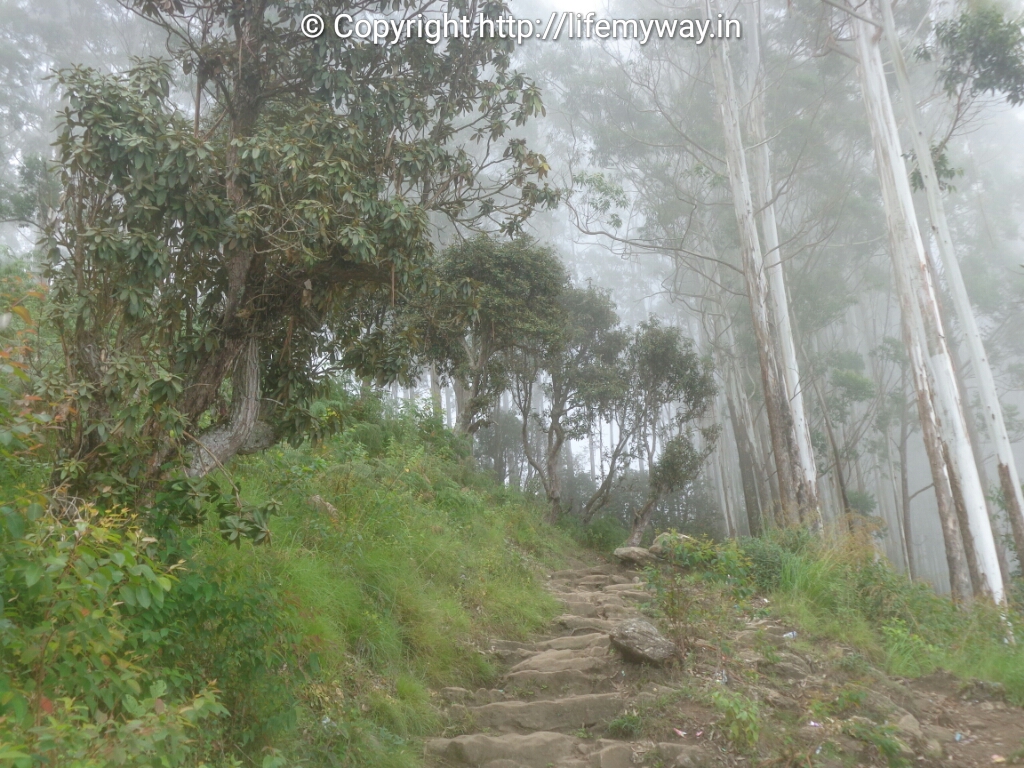 Tips for trekking
Know your health – Keep necessary medication for emergency
Research about the terrain
Check weather conditions of the area
Wear appropriate clothing & shoes 
Stay hydrated
Toward's Dolphin Nose
The trek leads to a protruding flat rock at approx 6600 ft resembling the shape of the nose of a Dolphin. We had undertaken the trek in the morning time & the weather was pleasant. The route in not much strenuous & is covered with trees. It passes through a small village with eateries along the way.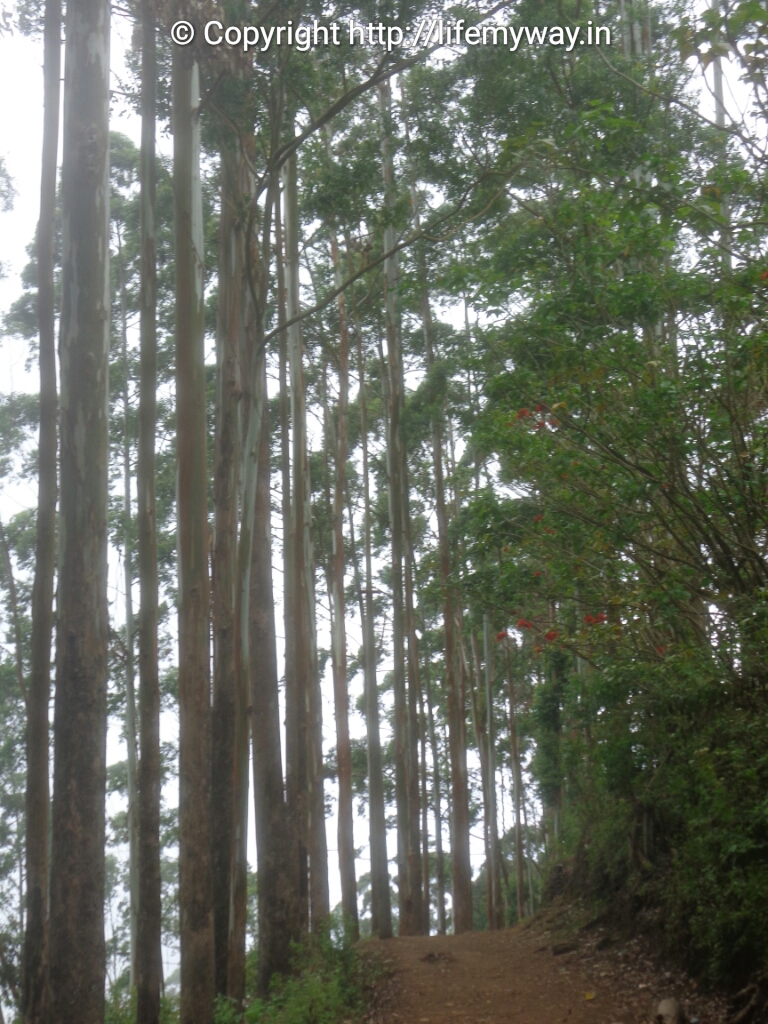 The start of the trek may disappoint you due to garbage around it. But, as you descend the path gets clear & better. Flat rocks tend to be slippery at some locations, so we had to be careful while walking.  Enroute, there is a Mountain View Point, stopped here for catching your breath. We were unable to spot any mountains due to the weather.
Even if at some point you feel tired, the people around keep you motivated enough to walk further. I had gone for the trek over on a long weekend, there were different group of students & professionals chit chatting. It's always fun to watch people enjoy life !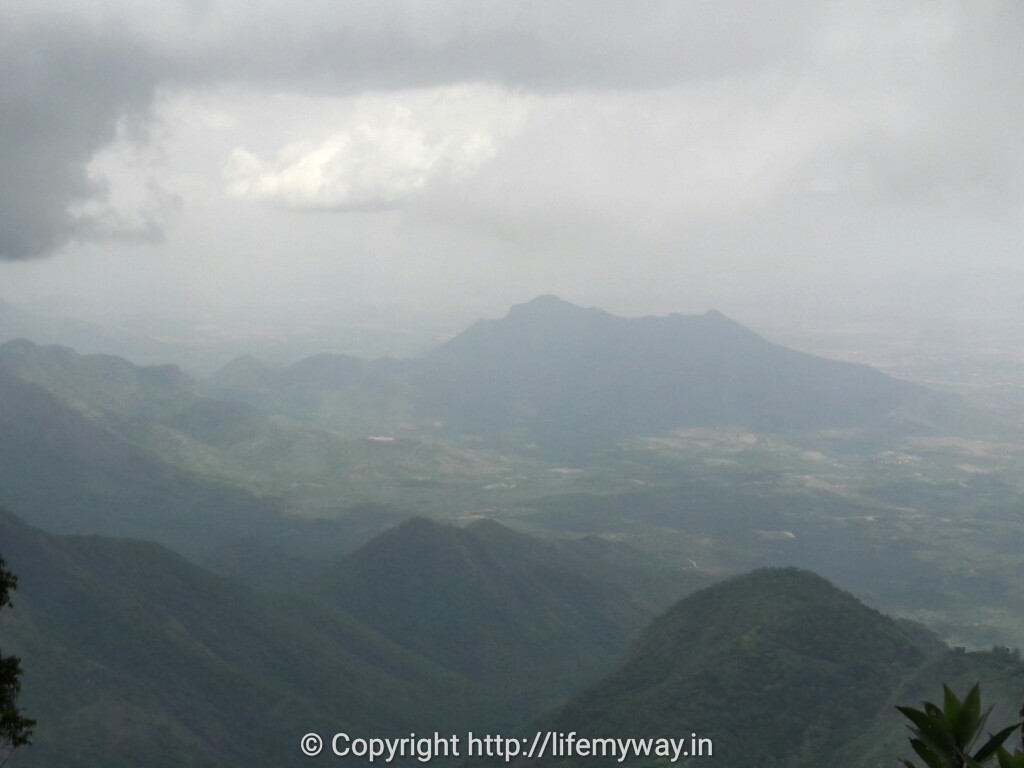 The view from the Dolphin's Nose was breathtaking. Standing atop the cliff look around to capture the mountains & town below. Further ahead is Echo Point. This also gives you astonishing view. You need to climb a small path of rock to go till the end. I did not go till the last point here. I was more of 'I-will-stay-back-see-you-enjoy types people here'. To be honest, it looked scary to me.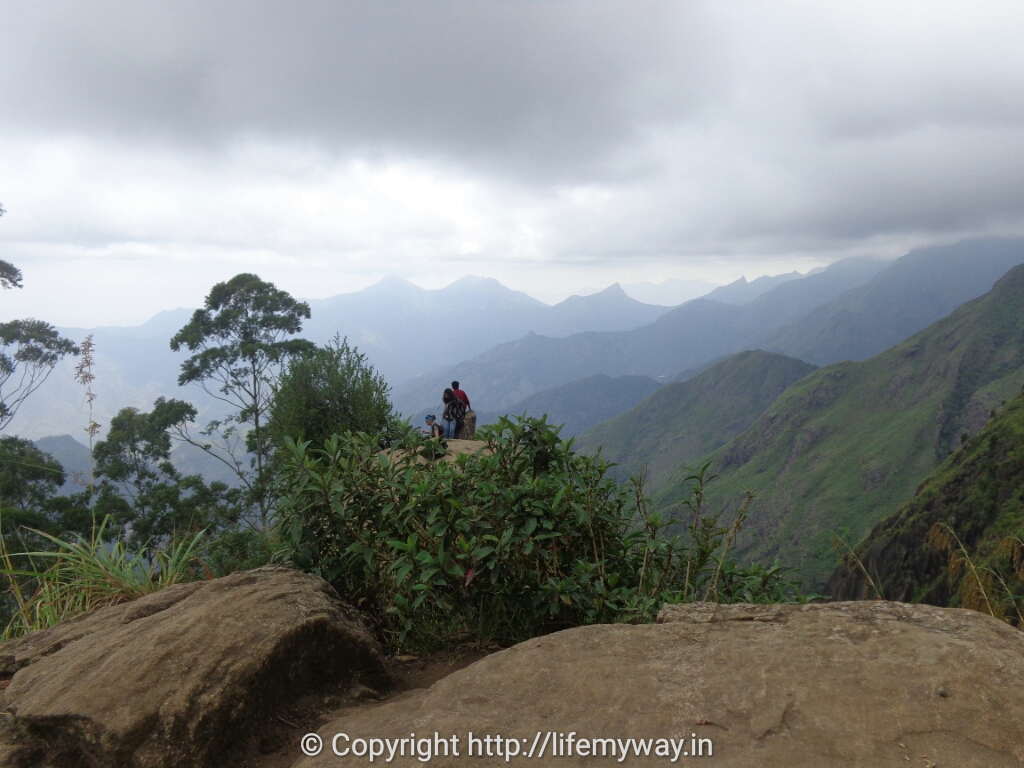 By the time my friend returned from Echo point after her solo adventure, I had spotted just the perfect place to relax with noodles & coffee. We sat there for around an hour before heading back.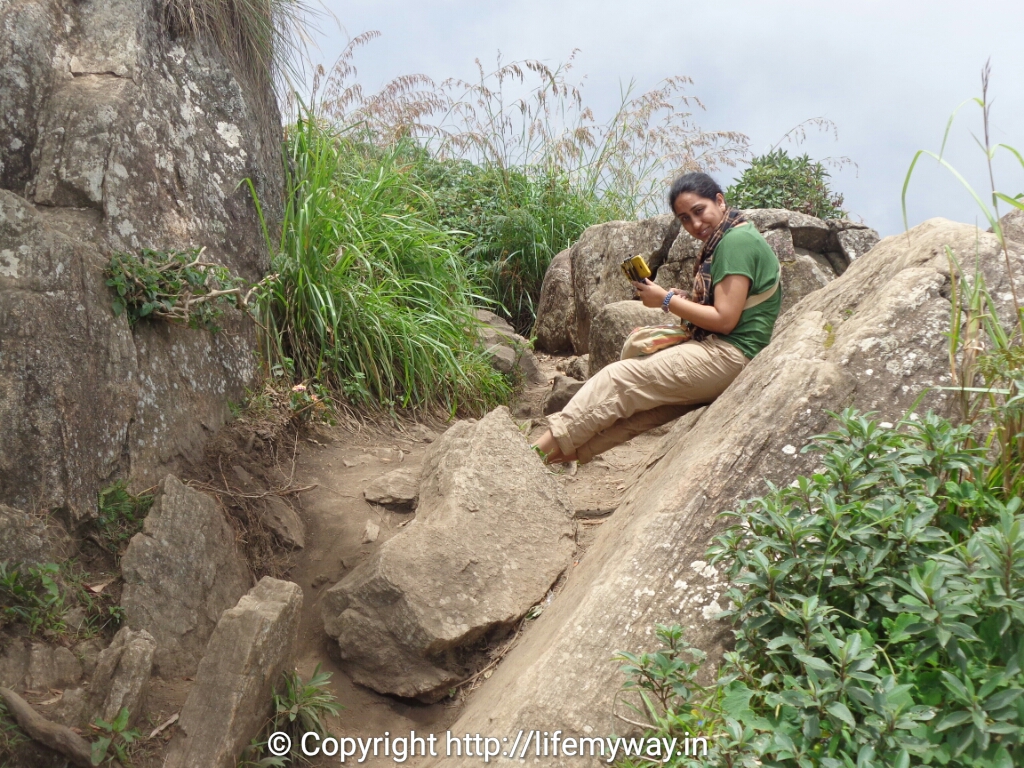 Back in the city, we had enjoyed our sumptuous meals for the day at Cloud Street Cafe & Ten Degrees. Both the cafes are nearby & provide great service.
You can visit the previous posts here & here. If you like the post, then do like, share, subscribe & comment.I am taking part in the #DailyChatter challenge by Team Blog Chatter.